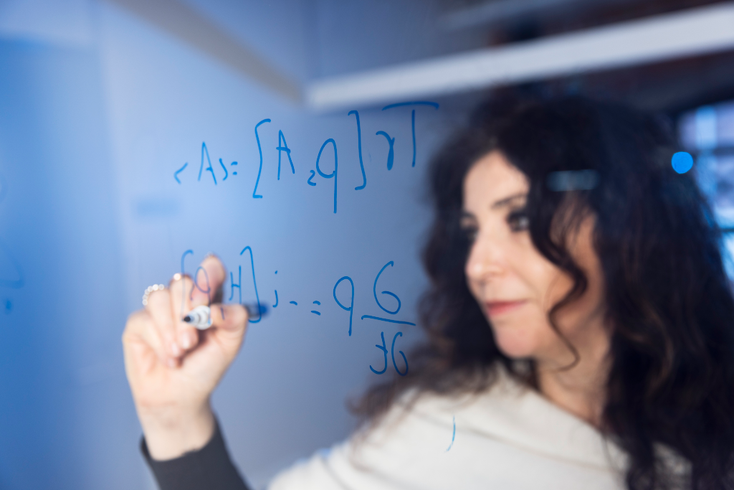 Quantum Network Medicine is a potential new discipline enabled by quantum computing.
Algorithmiq
This year has been a defining one for quantum computing and its applications. The stories covered by Enter Quantum in 2022 fell under a number of broad themes.
This third retrospective looks at two key steps towards quantum commercialization: early use cases demonstrating value and clearer communication.
Quantum computing is finding applications in many sectors. Here are a selection of case studies Enter Quantum reported in 2022.
Quantum computing has demonstrated clear advantages over classical computing alone for constructing new molecules for novel medication, chemicals and materials. In 2022, chip giant Nvidia has thrown its hat in the quantum ring with a
toolkit designed for drug discovery
.
Quantum software company Quantinuum
to make it easier for computational chemists to experiment with a wide range of quantum algorithms on today's quantum computers. And Quantum startup Algorithmiq began work with Brigham and Women's Hospital to establish a
new field of
.
Quantum computing looks set to play a role in future vehicle design. Quantum Computing Inc. worked with BMW to solve its
, but may not be immediately incorporated into car design. However, Hyundai and IonQ are looking to quantum to solve complex
problems.
Quantum's optimization ability has also been tapped for any number of financial services applications. Mentioning just two, Moody's credit rating agency has established a
tasked with leveraging quantum computing within the financial services industry.
The environment and sustainability are significant targets for quantum projects, and the UN is looking to forecast extreme weather. And the weather is just one of the complex, interconnected factors QCI will take into account with its drone flight path program.
Explaining Quantum Computing
By far the most-read stories on Enter Quantum are those that explain quantum computing in layman's terms.
The kinds of questions people are asking now, for example, are:
How does quantum computing relate to other quantum fields, like
?
Quantum computing is getting to a stage like the early days of enterprise then desktop computing went through, where end users don't necessarily need to know what's under the hood, but instead what they need to make quantum computing work for them.
We don't know exactly what's coming for quantum computing in 2023 but based on what's happened this year we have a clearer idea than ever before. One thing is for certain, it's going to be an exciting ride.
To keep up to date with what's next, be sure to sign up for the Enter Quantum newsletter. And if you're working on any quantum projects in 2023, be sure to get in touch.
Enter Quantum Newsletter
To get the latest quantum computing news, advice and insight, sign up to our newsletter