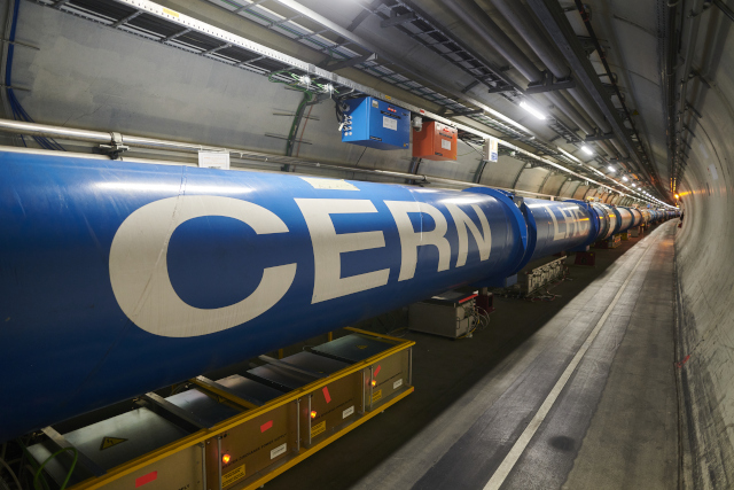 The consortium aims to establish the OQI at CERN, home of the Large Hadron Collider.
CERN
Multinational bank UBS has teamed up with the Geneva Science and Diplomacy Anticipator Foundation (GESDA), CERN, the Swiss Federal Department of Foreign Affairs and Swiss academic institutions ETH Zurich and EPFL to establish the Open Quantum Institute (OQI).
The consortium aims to establish the OQI at CERN beginning in March 2024, to expedite the adoption of quantum computing to support six key United Nations Sustainable Development Goals (SDGs).
The OQI will begin with a three-year pilot phase from 2024 to 2026. UBS has committed to contributing $2.2 million annually to this cause.
The consortium features more than 40 partners from over 20 different countries and will focus its efforts on what is known as the UN's "4As":
Accelerating applications for humanity

Advancing capacity building

Activating multilateral guidance for the SDGs
GESDA aims to act as a catalyst, bridging gaps between organizations and individuals to collaborate on projects tightly aligned with the SDGs. OQI plans to use quantum computing to tackle some of the world's most urgent challenges, ranging from healthcare and clean energy
to climate action and food security.
UBS Group chief risk officer Christian Bluhm plans to join the foundation's advisory board, contributing strategic expertise to the initiative.
"Today, we are demonstrating that we are a think-tank that is also capable of carrying out large-scale projects. The OQI shows that science diplomacy, which aims to revitalize multilateralism by turning it towards action, leads to success," said GESDA chair Peter Brabeck-Letmathe.
"The OQI is the result of work carried out over the last 12 months by some 130 experts and representatives in Geneva from some 20 countries'"
Enter Quantum Newsletter
To get the latest quantum computing news, advice and insight, sign up to our newsletter