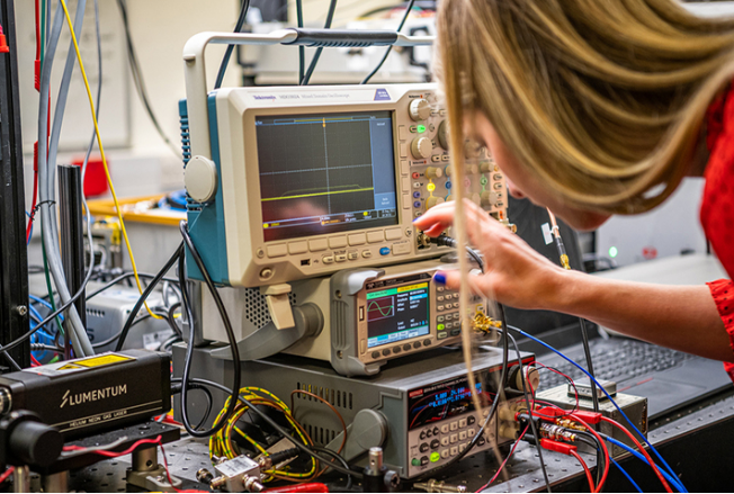 Professional services firm PA Consulting is working with the U.K. military research agency Defense Science and Technology Laboratory (Dstl) to develop quantum technology solutions to help humans make operational decisions more quickly.
PA has experience in using mathematics, physics and quantum computing to support financial sector decision-making by humans. It now aims to apply this to defense applications to improve decision-making processes across the U.K. Ministry of Defense (MOD), lowering risk, optimizing resources and, ultimately, keeping people safer.
"We suspected that quantum computing had potential, but we needed to put this into a military context and working with PA Consulting they are helping to provide the right approach to practically evaluate near-term potential from both the quantum and the defense operational viewpoints," said Dstl principal scientist Martyn Fletcher.
The work is funded by the MOD's Defense and Security Accelerator (DASA). The team also aims to demonstrate
the potential of practical quantum algorithm development.
"What we needed to show is that quantum computing potential can be tapped, and that this new disruptive technology can begin to address today's optimization and operational challenges, regardless of optimization," said PA quantum technology expert Paul Martin.
PA and Dstl initially identified 22 possible use cases narrowed to an initial two to explore in more detail, using a hybrid approach combining classical computing with Amazon's quantum computing service Bracket.
The first was to identify the best place to put communications assets to ensure a resilient network, and the second was to work out how to best use limited resources to achieve a to-do list. Each delivered some potential solutions from which military experts could select the most operationally applicable and resilient.
These solutions could also be used for routing, timetabling and pattern spotting, and other scheduling and resource placement tasks.
"The two use cases PA has explored have shown quantum benefit can be derived even with today's noisy-intermittent scale quantum (NISQ) processor technology," said Dstl research fellow Stephen Till.
"With further developments in system architectures and hardware expected, the work has increased our confidence that quantum information processing will help solve many of MOD's important challenges.
"To my knowledge, this is the first piece of work to demonstrate quantum benefit using a NISQ machine to solve militarily important problems, and that will build confidence and underpin continued investment in quantum information processing by the U.K. MOD and Government."
Quantum Newsletter
To get the latest Quantum news, research, videos and content, sign up to our newsletter