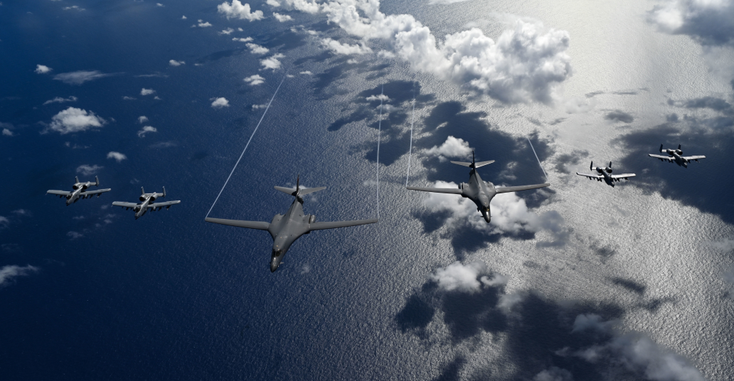 The deal aims to keep Air Force and Space Force assets secure.
U.S. Air Force photo by Staff Sgt. Hannah Malone
The U.S. Air Force (USAF) has awarded SandboxAQ a Phase 1 Small Business Innovation Research (SBIR) contract to conduct post-quantum cryptographic inventory analysis and performance benchmarking. SandboxAQ is the quantum and AI software as a service company spun out from Google's parent company Alphabet.
The Air Force awarded the contract to the company based on its reputation for delivering innovative, dual-use AI and quantum technologies to multinational corporations and governments.
Under the contract, SandboxAQ will determine if its suite of quantum-resistant security applications can protect Air Force and Space Force data networks from quantum attacks. This assessment requires analyzing the USAF's IT ecosystem and creating a plan to meet the organization's security needs. Foremost among these needs is future protection from data sniffers stealing encrypted data on the open internet.  
"U.S. adversaries are gathering encrypted data with the intent to exploit it once they deploy quantum
computers. These are known as 'store-now-decrypt-later' attacks," said SandboxAQ president of public sector Jen Sovada.
"Quantum computers in the hands of adversarial nation states could devastate U.S. national security if post-quantum cryptography, or PQC, is not urgently implemented. PQC deployment across national security systems is expected to take years and SandboxAQ is proud to support the Air Force in this critical first step."
The USAF is leveraging its relationship with several quantum industry vendors to achieve this goal with current industry capabilities.  The organization selected SandboxAQ in part because the company uses AI to make its PQC solutions more effective. 
The company has assembled a highly qualified team of quantum cryptography experts. Several U.S. government agencies already rely on the company's PQC solutions, as do many of the world's largest banks, healthcare providers, and telecommunications companies. 
Enter Quantum Newsletter
To get the latest quantum computing news, advice and insight, sign up to our newsletter