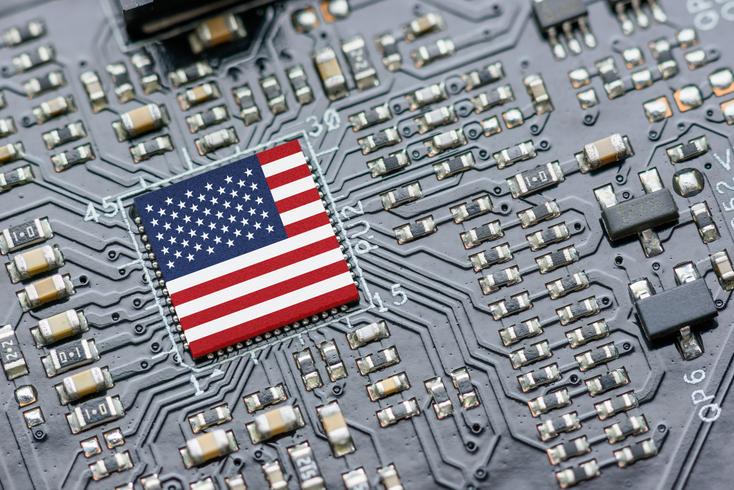 The bill aims to position the U.S. at the forefront of quantum technology development,
Getty
The U.S. House Science, Space, and Technology Committee has introduced the National Quantum Initiative Reauthorization Act. The bipartisan bill, known as H.R. 6213, aims to fast-track U.S. quantum research and maintain an edge over global competitors.
Building on the success of the 2018 National Quantum Initiative Act, this new legislation aims to reinforce the U.S. quantum research and industry ecosystem, ensuring the nation stays ahead in the global tech race.
"H.R. 6213 will harness our progress from the National Quantum Initiative Act to continue our development in basic quantum research, while also moving real-world quantum applications forward. There's no time to lose momentum, and I'm confident this bill will empower the government, private sector, and academia to keep working together to advance leading-edge quantum systems," said committee chair Frank Lucas, who co-introduced the act.
A key measure of the bill includes directing the White House Office of Science and Technology Policy
to strategize cooperative quantum research with international allies, as a move to stay competitive against China and Russia.
Additional provisions in the act include:
Establishing up to three National Institute of Standards and Technology (NIST) centers focusing on quantum research in sensing, measurement, and engineering.

Enhancing National Science Foundation (NSF) workforce programs with added student traineeships and fellowships.

Creating an NSF coordination hub to forge stronger connections between educational institutions and the quantum industry.

Developing new NSF-led quantum testbeds for experimental and developmental work.

Directing the Department of Energy to strategize the commercialization of quantum computing technologies.

Supporting the construction of quantum foundries to bolster the quantum technology supply chain.

Authorizing quantum research and development at NASA, including establishing a dedicated quantum institute.
The legislation aims to position the U.S. at the forefront of quantum technology development, keeping pace with international competitors and shaping the future of industry and science.
Read more about:
Enter Quantum Newsletter
To get the latest quantum computing news, advice and insight, sign up to our newsletter