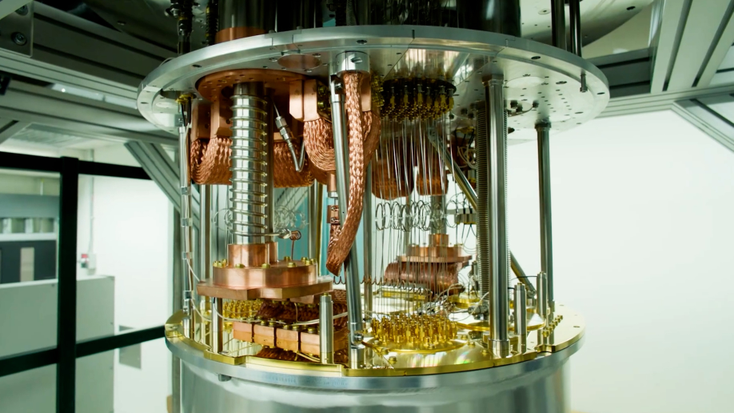 The NRL and AFRL are pooling quantum resources
US Naval Research Laboratory
The U.S. Naval Research Laboratory (NRL) announced this week that it had signed an agreement to exchange quantum computing expertise with the Air Force Research Laboratory (AFRL).
The agreement, which includes all 14 Naval Warfare Centers, gives Navy scientists access to the AFRL's Quantum Hub, which is part of IBM's Quantum Network that provides access to IBM's commercial quantum computers.
They aim to explore Navy capabilities that could be enhanced with quantum computing, including operations research, quantum machine learning, quantum simulation, classical simulation and crypto-analysis. 
"As we reimagine Naval Power, we know that quantum technologies are critical to the future battlespace," said chief of naval research Rear Adm. Lorin Selby. "This collaboration will help ensure our warfighters have the tools they need for mission success."
NRL has established a Naval Quantum Computing Program Office (QCPO) to manage the research and oversee access to the IBM Quantum Hub.
The Naval Information
Warfare Center (NIWC) Pacific, which provides technical and engineering support for the U.S. Navy's information warfare operations, will act as the co-lead, and Naval Warfare Center quantum subject matter experts will contribute expertise.
The U.S. Air Force was one of the first armed forces to announce it was researching the military potential for quantum computing, and the ARFL joined IBM's Quantum Network in July 2019.
AFRL deputy director Michael Hayduk delivered an update at last year's
, where he announced that the use cases it is investigating include the logistics of command and control and being able to move troops, weapons and supplies efficiently.
Enter Quantum Newsletter
To get the latest quantum computing news, advice and insight, sign up to our newsletter