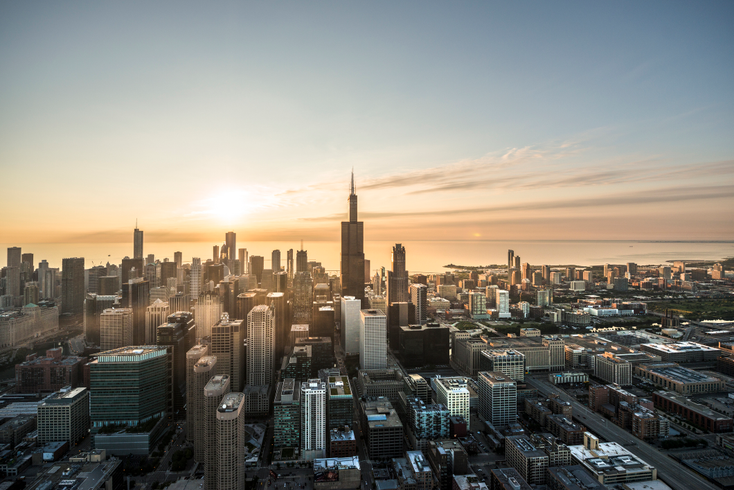 Chicago and Colorado were designated Tech Hubs for quantum technologies.
Getty
President Biden and Secretary of Commerce Gina Raimondo have designated 31 communities nationwide as Regional Innovation and Technology Hubs (Tech Hubs). Two of these, Chicago and Colorado, will focus on quantum technologies.
The scheme, authorized under the 2022 CHIPS and Science Act, offers Tech Hubs a share of $75 million to drive investment in technologies vital for economic growth, national security and job creation.
The Chicago metropolitan area, known as Chicagoland, was one of the regions the Biden administration designated as an official US Regional and Innovation Technology Hub for quantum technologies.
The designation can be partly attributed to The Bloch Tech Hub, a coalition of industry, academic, government, and nonprofit stakeholders led by the Chicago Quantum Exchange. The designation opens the doors for significant funding in the Hubs program's second phase, potentially reaching up to $70 million.  
"The Chicago region is a major player driving US leadership in quantum,
in part because of the deep partnerships we have fostered among leading research institutions and industry partners — and in part because of strong federal and state government support," said Chicago Quantum Exchange director David Awschalom.  
The Biden administration also selected Colorado as an official US Regional and Innovation Technology Hub. The designation came in part because of Elevate Quantum, a consortium of private quantum companies, investors, startups and universities, including the University of Colorado and Colorado School of Mines, shaping the industry in Colorado. 
Colorado's continued growth in quantum startups was another reason for the designation. Three companies based in Boulder are engaged in a competitive race to develop quantum computers, focusing on increasing the number of qubits to grow processing power.
Analysts expect the quantum industry to bring Colorado $3 billion in funding over the next decade and create employment opportunities for approximately 30,000 future workers.
Enter Quantum Newsletter
To get the latest quantum computing news, advice and insight, sign up to our newsletter