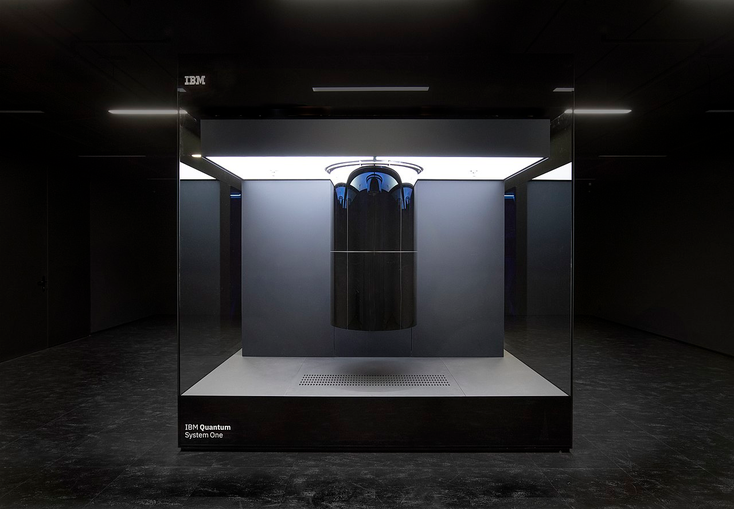 The Quantum System One will be installed at IBM's Bromont facility. 
IBM
Quebec-based non-profit Platform for Digital and Quantum Innovation of Quebec (PINQ²) has inaugurated a 127-qubit IBM System One quantum computer at IBM's Bromont facility. 
PINQ2 was founded by the Ministry of Economy, Innovation and Energy of Quebec and the Université de Sherbrooke in collaboration with IBM. The installation aims to reinforce Quebec's and Canada's position as a quantum leader, opening new prospects for the technological future of the province and the country. 
Access to this technology will benefit Quebec's DistriQ quantum innovation zone, the Technum Québec innovation zone, the new "Energy Transition Valley" innovation zone and other strategic sectors.
"The objective of DistriQ is to create the world's largest commercial quantum research infrastructure. PINQ²'s hybrid quantum computer is a unique and powerful asset that will allow the Innovation Zone's companies to reach their objectives; we are very proud of this partnership," said Sherbrooke DistriQ quantum innovation
zone general manager Richard St-Pierre.
PINQ² is ready to roll out a hybrid computing model, combining resources from Sherbrooke's new HPC center and IBM's Quantum System One. This move will offer businesses specialized access to digital and quantum computing services to enhance their operations. The focus will be on critical sectors like healthcare, energy, manufacturing and environmental sustainability.
As part of the partnership, PINQ² and IBM plan to spearhead a quantum working group, focusing on using quantum computing to tackle sustainability issues. Founding members Hydro-Québec and Université de Sherbrooke's Institut Quantique plan to contribute to the effort.
Read more about:
Enter Quantum Newsletter
To get the latest quantum computing news, advice and insight, sign up to our newsletter