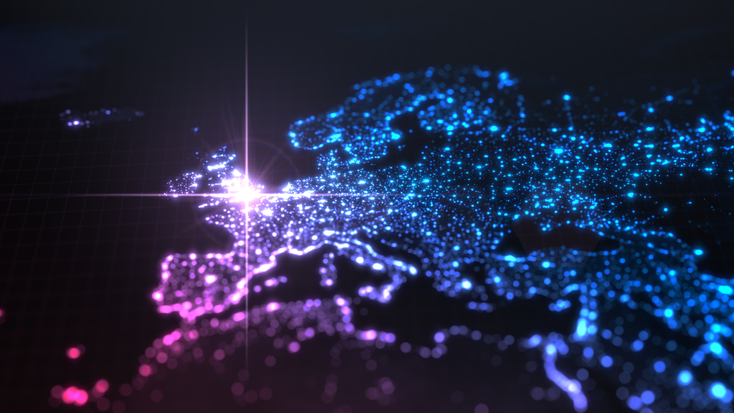 The European Union has adopted recommendations aimed at maintaining economic security in tech including quantum.
Getty
The European Union (E.U.) has adopted recommendations aimed at maintaining economic security in 10 critical technology areas including quantum. The proposals identify the four most likely to present the most immediate risks related to economic and technological technology security.
Quantum technologies – quantum computing, quantum cryptography, quantum communications, and quantum sensing and radar.

Advanced semiconductors – microelectronics, photonics, high-frequency chips and semiconductor manufacturing equipment.

Artificial intelligence technologies – high-performance computing, cloud and edge computing, data analytics, computer vision, language processing and object recognition

Biotechnologies – genetic modification techniques, new genomic techniques, gene drive (a genetic engineering technique) and synthetic biology.
These four were selected based on the following criteria:
The enabling and transformative nature of the technology – the technologies' potential and relevance for driving significant increases in performance and efficiency and/or radical changes for sectors and capabilities.

The risk of civil and military fusion –  the technologies' relevance for both civil and military sectors and their potential to advance both domains, as well as the risk of using them to undermine peace and security.

The risk the technology could be used in violation of human rights – the technologies' potential misuse in violation of human rights, including restricting fundamental freedoms.
While the recommendations do not specifically mention China as a potential adversary against which the E.U. wishes to protect the technological advances of its member states, the wording of these criteria suggests it is the topmost consideration.
The document proposes that E.U. member states conduct risk assessments of these four areas by the end of this year. It includes some guiding principles to structure the collective risk assessments, including private sector consultation and confidentiality protection.
"Today, we are delivering on our pledge to de-risk the European economy by identifying 10 areas of technologies that are critical for our economic security,
especially due to their risk of civil-military fusion," said European internal market commissioner Thierry Breton.
"This is an important step for our resilience. We need to continuously monitor our critical technologies, assess our risk exposure, and – as and when necessary – take measures to preserve our strategic interests and our security. Europe is adapting to the new geopolitical realities, putting an end to the era of naivety and acting as a real geopolitical power."
Read more about:
Enter Quantum Newsletter
To get the latest quantum computing news, advice and insight, sign up to our newsletter