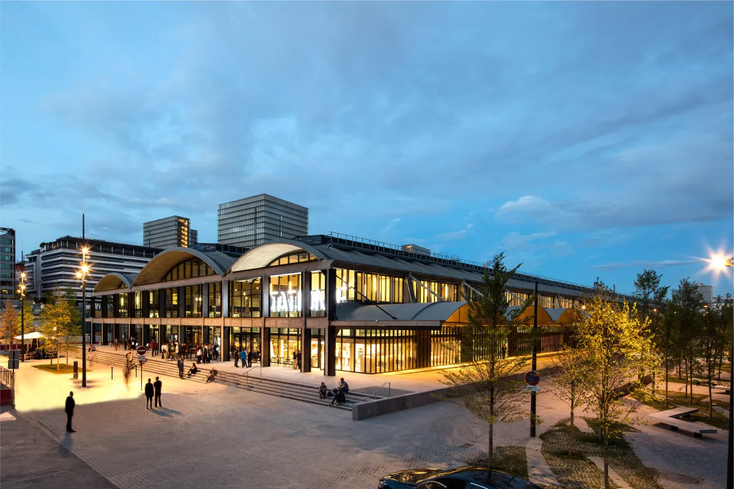 Station F is the world's biggest startup campus.
Patrick Tournebeouf
French quantum think tank Le Lab Quantique has launched the inaugural Maison du Quantique (House of Quantum) at the word's biggest startup campus, Station F, in Paris. It aims to unite and support key players in the French quantum ecosystem.
Maison du Quantique will serve as a nexus for quantum innovation, spotlighting emerging technologies and pooling resources. It aims to unify a diverse array of stakeholders, including academics, startups and investors. Ten startups, including Aqora and ColibriTD, are co-founders of the initiative and will work on crafting business-specific use cases.
The initiative is backed by six co-founding industrial partners, including Boston Consulting Group and EDF Energy, who will contribute by identifying market-specific use cases.
The France Hybrid Quantum Initiative (HQI) will also play an important role, lending governmental support and a $76 million budget as part of France 2030, the country's national economic recovery plan. The Maison du Quantique is set
to bolster this initiative by fostering a broader user community engaged in quantum advancements. 
Located in Paris at STATION F, the Maison du Quantique offers 45 dedicated workstations and is strategically positioned to amplify the French and Ile-de-France quantum ecosystems. As well as a physical hub, it also provides resources for research, collaboration and investment to support Frances's quantum ambitions.
"The inauguration of the first Maison du Quantique is a landmark event for the French quantum ecosystem. This shared space for startups and industry will help to foster and strengthen synergies between the various players in the ecosystem. Quandela is delighted to contribute to this initiative," said Valérian Giesz, CEO of photonic quantum computing company Quandela.
Read more about:
Enter Quantum Newsletter
To get the latest quantum computing news, advice and insight, sign up to our newsletter