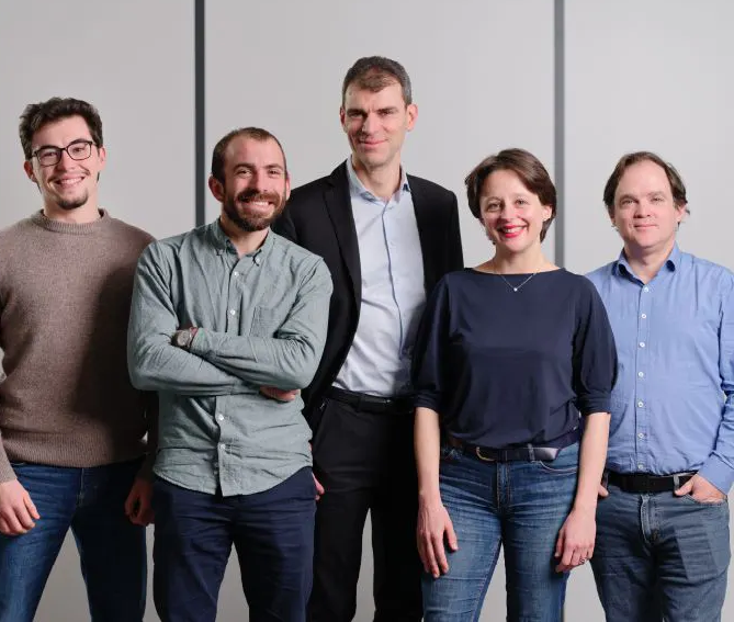 The Pasqal team aims to build a 1,000-qubit quantum compute
Pasqal
Paris, France-based quantum computing startup Pasqal has secured $109 million (100 million euros) in equity Series B funding.
Pasqual said it will use the funding to further develop its neutral atoms quantum computing platform, which it claims will deliver commercial advantages over classical computers by 2024.
A neutral-atom quantum processor uses atoms suspended in a vacuum and manipulated by laser beams acting as "optical tweezers" as qubits. Their reported advantage over ion-based quantum computers is that several atoms can be held in close proximity without interacting with each other.
Pasqal's co-founder Alain Aspect won a Nobel prize for developing a method of cooling atoms so they can be immobilized and manipulated in this way.
Pasqal said it will use the funding plans to accelerate its research and development efforts to build a 1,000-qubit quantum computer in the short term. In the longer term, it wants to develop fault-tolerant architectures that reduce errors and make the most of
processing power.
The company plans to increase the production of its quantum systems for on-premises installations. It also wants to develop proprietary algorithms for energy, chemistry, automotive, mobility, health care, enterprise technology, finance and government customers.
Pasqal has previously worked with
and
and
.
Pasqal also wants to double its current team of 100 employees this year, open offices in the Middle East and Asia and grow its existing operations in Europe and North America.
The fundraising was led by global investment company Temasek. Other new investors include the European Innovation Council (EIC) Fund, Wa'ed Ventures and Bpifrance. Continuing investors include Quantonation, the Defense Innovation Fund, Daphni and Eni Next.
"We are proud to invest in a startup we've been following for years that is working on a very high-impact technology that will solve some of the world's most pressing computational challenges across industries," said EIC Fund advisor Nicklas Bergman.
"Pasqual's innovation in the quantum computing space has made them an industry leader in Europe and globally. We are excited to be a part of their incredible growth and contribute to their lasting impacts."
Aspect added: "Pasqual's engineers have transformed world-class fundamental research into a system that is easy to use and is expected to deliver tremendous benefit to the world. I am incredibly proud of their accomplishments and impressed by the recognition from the investment community."
"We are on a clear path to deliver a quantum computer capable of unlocking commercial advantage for our customers, and this latest investment round will help us reach this goal by 2024," said Pasqal CEO and co-founder Georges-Olivier Reymond.
"This funding round validates that neutral atom technology is a premier platform for delivering real-world quantum applications, and we are proud to see its potential recognized by top investors.
Read more about:
Enter Quantum Newsletter
To get the latest quantum computing news, advice and insight, sign up to our newsletter