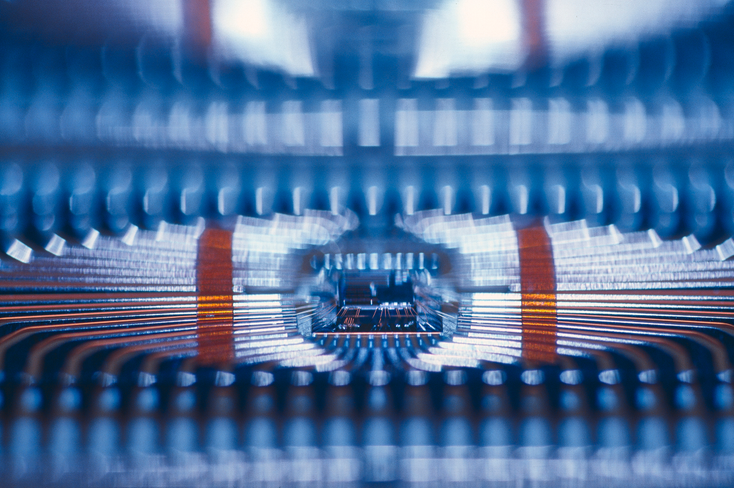 Germany intends to develop a 100 qubit universal quantum computer by 2026.
Getty
The German government is investing $3.3 billion in an "action concept for quantum technologies" that includes a plan to develop a 100 qubit universal quantum computer by 2026.
According to German media, Germany aims to catch up to the level of quantum development in the U.S. and China. The government plans to distribute $1.5 billion to the lead research ministry and $882 million to state-funded research institutions.
According to German research minister Bettina Stark-Watzinger, developing quantum technology is essential for securing Germany's technological leadership. Creating a quantum computer aims to spur additional financial support for the sector.
"With the action plan, we in Germany want to secure a position at the world's top in quantum technologies and our technological sovereignty," she said.
The concept paper states that Germany's quantum computer should have a minimum of 100 qubits by 2026, growing to 500 qubits "in the medium term." Germany expects the new funding to help it emerge
as a leader in the European quantum industry, despite the planned quantum computer having a fewer qubits capacity than IBM's 433 qubit Osprey processor, launched last November.
The concept paper also states that the government seeks to "make contributions to overcoming societal challenges in climate research, energy, health, mobility, and security." To accomplish these objectives, the German government intends to collaborate with partners from the private sector and help develop a trained workforce in quantum technologies. 
German digital association Bitkom welcomed the new initiative as a chance to revitalize the German IT sector. It also noted that China and the USA are making disproportionately more significant investments in this field. 
Enter Quantum Newsletter
To get the latest quantum computing news, advice and insight, sign up to our newsletter