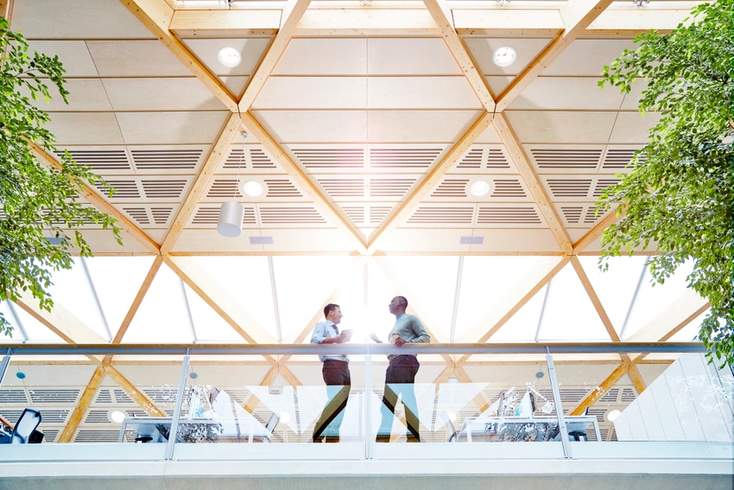 IonQ is partnering with BearingPoint to offer quantum services in Europe.
Getty
Quantum computing company IonQ has partnered with management and technology consulting firm BearingPoint to offer quantum computing solutions to clients across Europe. The partnership will enable BearingPoint consultants to propose use cases and solutions for public and private groups that use IonQ's systems.
BearingPoint sees quantum computing as a "decision accelerator" for businesses, with the potential to revolutionize their operations. BearingPoint's experts will help clients assess their needs and develop strategies for implementing quantum computing in a way that is both efficient and effective.
BearingPoint is a European management and technology consultancy, with over 5,000 employees serving over 1,000 clients worldwide. It operates in eight market segments, including automotive, capital markets, chemicals and the public sector.
According to IonQ, its partnership with BearingPoint will enable the company to provide its quantum computing services to European businesses and organizations.
IonQ is the only company that offers its quantum systems through the cloud on Amazon Braket, Microsoft Azure and Google Cloud. The company's current-generation quantum computer, IonQ Forte, offers 29 algorithmic qubits.
The partnership with BearingPoint is the latest move in IonQ's international expansion. In July, IonQ partnered with QuantumBasel to establish a European quantum data center. Earlier this year, the company opened its first office in Canada following its acquisition of Entangled Networks.
"We are pleased to announce today's collaboration with BearingPoint as they advise clients on the benefits and potential applications of quantum computing," said IonQ president and CEO Peter Chapman.
"Today's agreement ensures that IonQ's industry-leading systems and services reach all the audiences that will benefit from quantum computing – people who are curious about quantum and want to explore new ways to integrate quantum into their existing workflows."
Enter Quantum Newsletter
To get the latest quantum computing news, advice and insight, sign up to our newsletter