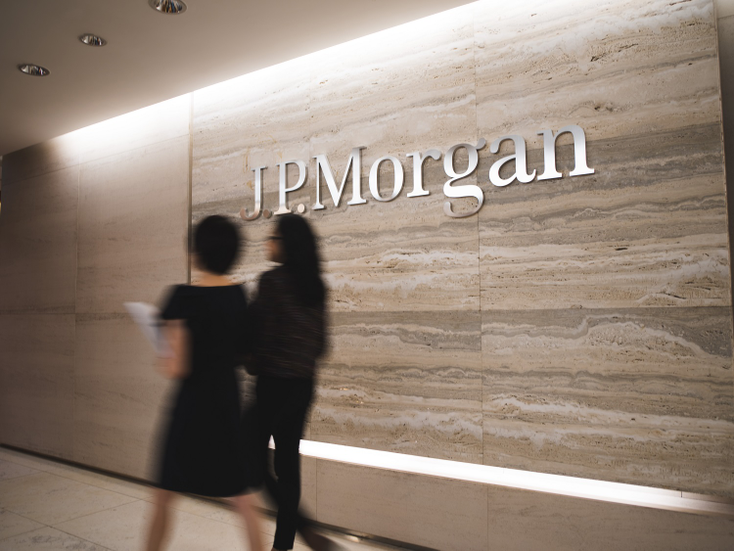 JP Morgan has hired a post-quantum cryptography expert.
JP Morgan
JP Morgan has reportedly hired a quantum computing expert to lead its new department targeting quantum-supremacy threats, according to a memo obtained by CNBC.
The processing capability of near-future quantum computers poses a threat to current encryption and security methods. Solutions designed to counter this threat are known as post-quantum cryptography.
JP Morgan's hire, Charles Lim, is an assistant professor at the National University of Singapore with a particular focus on quantum-resistant communications. Lim is expected to take on the role of head of quantum communications and cryptography for the bank's newly established department.
Post-quantum cryptography was also referenced in a JP Morgan
, TechTrends, with its head of global technology applied research group, Marco Pistoia.
"Even now that quantum computers are not yet that powerful, we don't have so much time left," Pistoia said. "That's because bad actors are already preserving private communications to attempt
to decrypt it later when the technology allows for it."
The news marks a significant recognition by one of the world's biggest banks of the need for putting post-quantum cryptography measures in place.
The news follows the Cybersecurity and Infrastructure Security Agency establishing a Post Quantum Cryptography Initiative in July.
Read more about:
Enter Quantum Newsletter
To get the latest quantum computing news, advice and insight, sign up to our newsletter