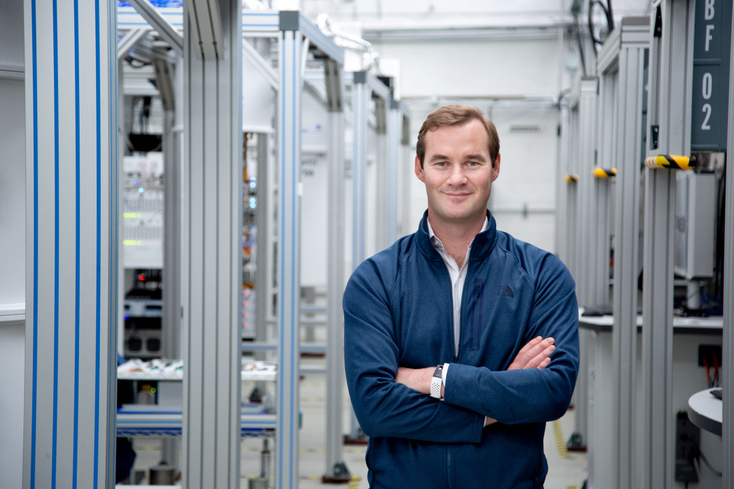 Rigetti founder and CEO Chad Rigetti.
Rigetti
Quantum processor and computer developer Rigetti Computing announced the formation of several new partnerships at its inaugural investor day meeting last week. The company also revealed that it continues to meet its product roadmap goals, particularly with its Quantum Cloud Services (QCS) platform.
According to founder and CEO Chad Rigetti, Rigetti's partnership with quantum refrigeration specialist Blufors is especially exciting, given that it will help the company "develop new modular dilution fridges to support our planned 336Q, 1,000+ qubit, and 4,000+ qubit quantum processing units.". 
Last week, the company released its Aspen-M-2 80-qubit and Aspen-11 40-qubit processors for preview on Microsoft's Azure Quantum, the world's second-largest cloud platform. By integrating with Azure, Rigetti aims to fortify support for its native quantum programming language (Quil) and pulse-level programming language (Quil-T).  
Rigetti also announced that it is working with Nvidia to incorporate hybrid
computing in climate modeling. The project aims to employ quantum machine learning techniques to improve the workflow in climate modeling applications.   
The company also plans to integrate electronics design and testing specialist Keysight's True-Q error mitigation software into its Quantum Cloud Services platform. Rigetti said this would accelerate the company's ability to achieve quantum advantage.
"Keysight's True-Q software brings a broad suite of capabilities that is expected to help Rigetti's user base achieve higher performance quantum computing," said Keysight director of advanced research Joseph Emerson.
"We have worked together to streamline access for Rigetti customers to Keysight's advanced quantum compiler technologies. I am excited to see the results of the integration of Keysight software tools with the Rigetti platform."
Rigetti previously developed the industry's first multi-chip quantum processor for scalable quantum computing systems. The company designs and manufactures its chips at Fab-1, the industry's first dedicated and integrated quantum device manufacturing facility. 
Quantum Newsletter
To get the latest Quantum news, research, videos and content, sign up to our newsletter