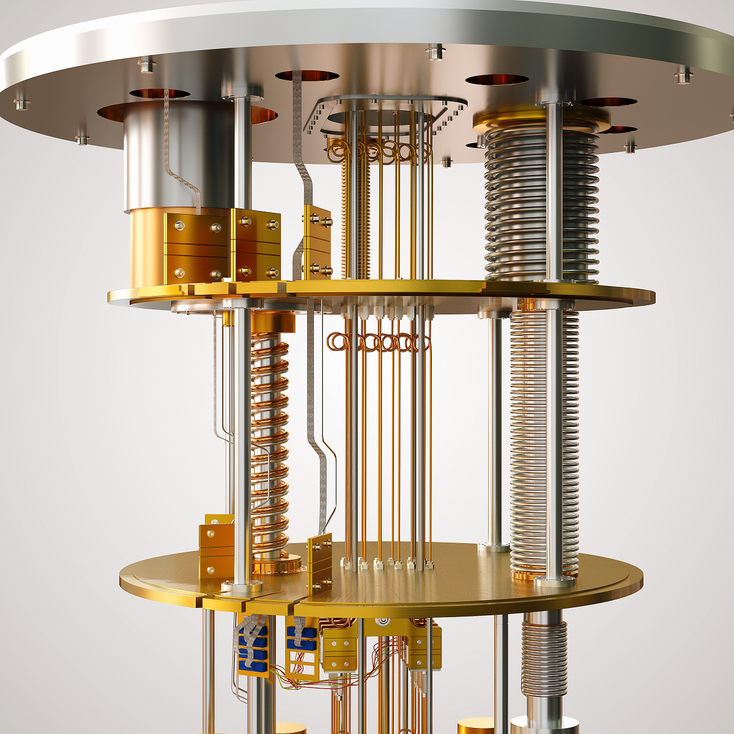 Oxford Quantum Circuits' eight-qubit Lucy quantum computer
Oxford Quantum Circuits
Quantum computing technology developer and service provider Oxford Quantum Circuits (OQC) has raised $1 million in a second funding round.
Proceeds from the funding are targeted for research and development and to support expansion into Asia Pacific, with a focus on Japan. The region has seen growing demand for quantum computers, especially in the financial services and pharmaceuticals sectors.
OQC designs unique superconducting quantum circuits, which are the basis of quantum computers that use superconducting qubits. This is the technology used by Google, IBM, Intel and others.
However, the technology is challenging to scale without introducing more errors and degrading the qubit quality. According to OQC, its 3D architecture Coaxmon solves this challenge by being scalable without adversely affecting performance.
OQC last year became the first European company to be featured on Amazon Web Services (AWS). It launched its eight-qubit Lucy system, which uses the Coaxmon architecture, on Amazon
Bracket, a quantum computing service available to millions of researchers.
OQC raised $46 million in series A fundraising last year, the U.K.'s largest known series A funding in quantum computing. Its partners include Fujitsu, the U.K. National Quantum Computing Centre and quantum software specialist Riverlane.
The company says its quantum computer has been used to carry out cryptographic number generation and its customers include financial services companies, molecular dynamics researchers, government organizations and multinational companies developing solutions for use on future, more powerful quantum computers.
Quantum Newsletter
To get the latest Quantum news, research, videos and content, sign up to our newsletter