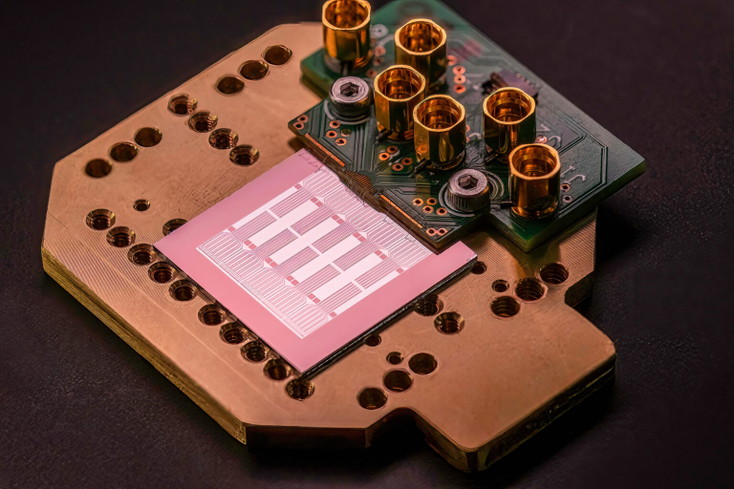 Photonic's technology uses photonically linked silicon spin qubits.
Business Wire
Quantum computing and networking company Photonic has partnered with Microsoft to bring together Photonic's photonically linked silicon spin qubits with Microsoft's Azure platform.
Photonic's spin-photon architecture, which operates on standard telecom wavelengths, complements Microsoft's extensive infrastructure. The synergy between the two technologies makes it easy to weave quantum networking into their daily operational routines. The partnership seeks to make quantum communication over vast distances a reality, while also bolstering quantum computing research.
"By harnessing Photonic's cutting-edge quantum architecture and Microsoft's global reach, we're poised to unlock unprecedented quantum networking and computing capabilities. This is more than a collaboration; it's a leap towards a future where quantum technology is part of the everyday fabric of technology," said a Photonic spokesperson.
The two companies aim to create a unified technology roadmap that includes access to Photonic's
quantum computing through Microsoft Azure Quantum Elements. This move aims to enhance quantum networking and fast-track innovation in quantum computing.
Microsoft is working on developing a fault-tolerant quantum supercomputing ecosystem on Azure, aimed at fast-tracking scientific advancements. Photonic's approach uses photonically linked silicon spin qubits and addresses many of the challenges faced by other quantum platforms. Photonic's technology uses a qubit with a photon interface, meaning it can use standard telecom equipment and wavelengths for communication.
The news comes on the back of Photonic announcing a $100 million investment round. Microsoft was among the investors, which also included British Columbia Investment Management Corporation, the UK government's National Security Strategic Investment Fund (NSSIF), Inovia Capital, and Amadeus Capital Partners. This round brought Photonic's total funding to date to $140 million.
Enter Quantum Newsletter
To get the latest quantum computing news, advice and insight, sign up to our newsletter