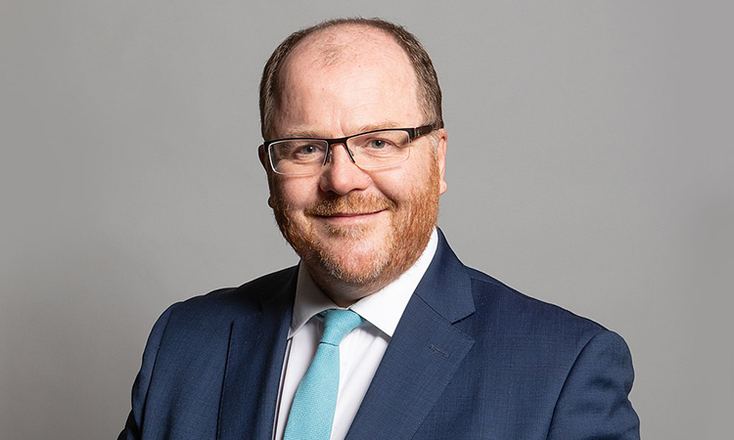 U.K. minister of state for science George Freeman
via Wikimedia Commons
The U.K. has invested $1.2 billion over 10 years to develop a quantum economy and has ambitions to maintain a foothold as a global pioneer, minister of state for science George Freeman said this week.
Addressing the Economist Impact Commercializing Quantum conference, Freeman quoted stats from the national quantum strategy, which was published in March. The U.K. has attracted 12% of global private equity investment into quantum technology companies and $527 million of private sector funding.
"Our quantum program involves 120 businesses, including global players from IBM to Fujitsu and Google partnering in our quantum hubs, and 49 projects have been funded through that program," said Freeman. "We have the largest number of startups in Europe, but we cannot rest on our laurels."
Freeman said the global quantum race is one of the fastest, and to be a world-class quantum power needs not only investment but also developing talent pathways and putting standards and regulations in place.
"My argument
is that to be an innovation nation we can't just do it in academic silos; we have to adopt these technologies, test them, regulate them, procure them and adopt them through our public sector as well as our private. Nowhere is that truer than in quantum."
Freeman set some steps the government has taken toward these goals.
"The government has established a new department for science, innovation and technology so that we can grip the pace and scale of this global race and deploy with the agility that we need," he said. "In the quantum strategy, we set out a series of pillars that reflect what you in the industry have told us you need. This includes the national quantum technologies program, the national quantum computing center and the work on regulation we're doing with the regulatory horizons council."
Freeman added that the government has set up a procurement fund to ensure that government departments recognize that they need to be quantum ready. To support the skills pipeline, it has established funding for 1,000 postdoctoral students and mapped out the future skills that will be needed over the next 10 years. They include science, engineering, software, adoption into industry and the supply chain.
"Other countries are moving fast.. France, Germany and America are making big moves. I am absolutely determined that we're not going to drop the ball on quantum as we've done on other technologies in the past," Freeman concluded.
Read more about:
Enter Quantum Newsletter
To get the latest quantum computing news, advice and insight, sign up to our newsletter