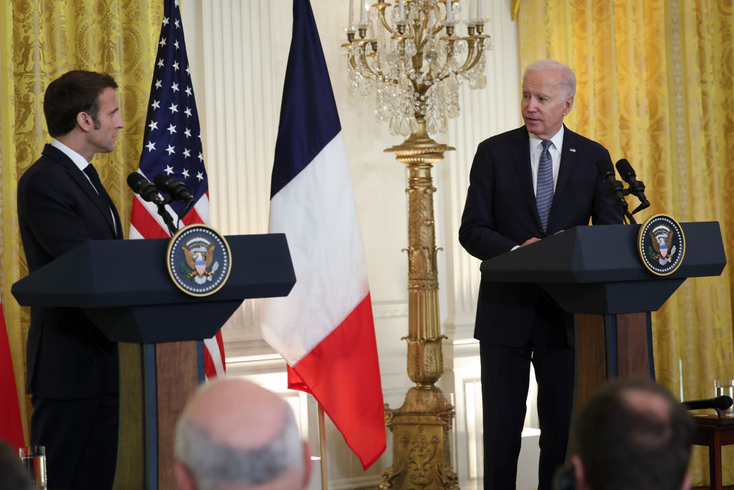 U.S. President Joe Biden and French President Emmanuel Macron during an official state visit.
Getty
The U.S. and France have agreed a Joint Statement on Cooperation in Quantum Information Science and Technology, establishing a new bilateral partnership to advance quantum science goals.
Following the agreement's signing, representatives from the two nations organized a joint workshop to bring together specialists in the field of quantum research. These endeavors will likely focus on advancing quantum computing and using post-quantum cryptography to secure digital networks.
"Solving the hard questions in quantum information science — while also building the global market and supply chain needed to translate quantum technologies from lab to market — will require connections and collaborations between our ecosystems, which this joint statement will facilitate," said Charles Tahan, assistant director for quantum information science at the US Office of Science and Technology Policy, in the announcement.
The announcement builds on the Agreement on Science and Technology Cooperation signed in 2018
and the Joint Statement on Science and Technology Cooperation signed by both countries in 2021, the latter of which identified quantum information science as a focus. This new announcement came as French President Emmanuel Macron visits the United States.
The two nations have collaborated on several scientific and technological projects, including a 2008 agreement emphasizing technology transfers and intellectual property exchange.
The countries intend to host a joint workshop to investigate new scientific partnerships that could emerge between researchers soon.
"This statement shows a commitment between the United States and France to work together to reach our shared quantum goals, grounded in our shared principles," said Arati Prabhakar, the director of the White House Office of Science and Technology Policy.
U.S. President Joe Biden's administration has established several bilateral alliances with allies focused on advancing quantum technology and previously made similar agreements with Switzerland and Australia.
Read more about:
Quantum Newsletter
To get the latest Quantum news, research, videos and content, sign up to our newsletter