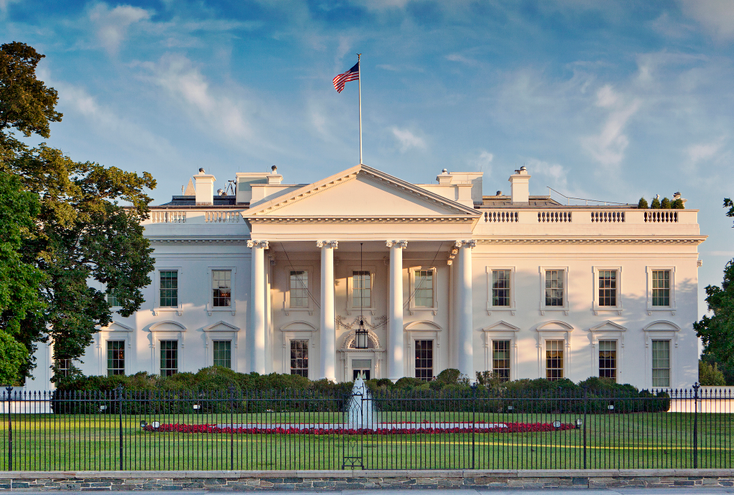 Indian and American officials held the first meeting of iCET in Washington, DC.
Getty
A team of Indian and American officials launched a joint quantum initiative at the first meeting of the India-U.S. Initiative on Critical and Emerging Technology (iCET) in Washington, DC.
Last year, U.S. President Joe Biden and Indian Prime Minister Narendra Modi established the organization to elevate and extend strategic technological partnerships and industrial defense collaboration between the countries' governments, corporations and academic institutions. One of the technical areas identified for collaboration was quantum computing.
The team began the meeting by reviewing various strategies to improve the Indian-American ecosystem for innovation, such as proposals to increase high-performance computing, artificial intelligence and quantum technology research and development. 
During the meeting, the team agreed to several bilateral initiatives, including forming a joint Indo-U.S. Quantum Coordination Mechanism with participation from government, industry and academia to facilitate research
and industry collaboration.
The team also signed a new Implementation Arrangement for a Research Agency Partnership between the National Science Foundation and Indian science agencies to strengthen the innovation ecosystem between the two countries through increased international cooperation in various fields, including artificial intelligence, quantum technologies and enhanced wireless.
One of the U.S.'s motivations behind launching the ICET initiative is to counter China's geopolitical ambitions in the Indo-Pacific. Likewise, India's concerns about China's dominance in several critical technology areas have prompted the country to increase its domestic technological capabilities. 
According to U.S. national security adviser Jake Sullivan, China's "economic practices, its aggressive military moves, its efforts to dominate the industries of the future and to control the supply chains of the future, have had a profound impact on the thinking in Delhi."
The initiative "is really a strategic bet by the two leaders . . . that creating a deeper ecosystem between the U.S. and India will serve the strategic, economic and technological interests of both countries," he said. 
India's objectives align with the U.S.'s ambition to increase cooperation to better compete with China and to enable like-minded countries to define important technology standards.
Quantum Newsletter
To get the latest Quantum news, research, videos and content, sign up to our newsletter