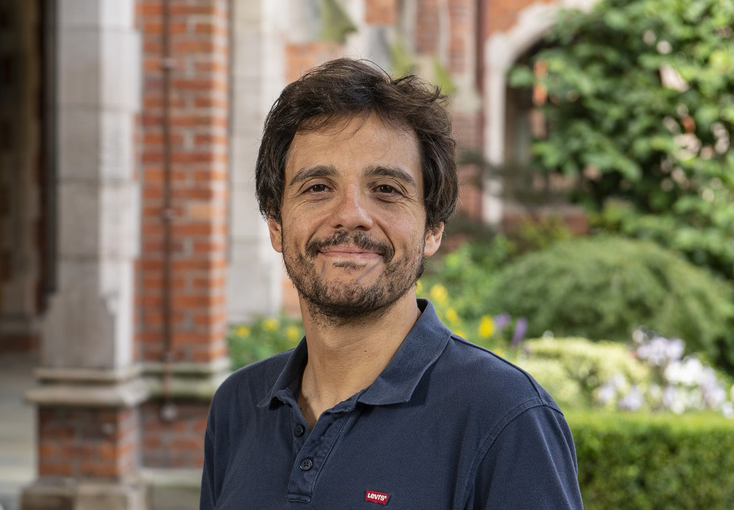 Professor Mauro Paternostro, Head of School of Mathematics and Physics at Queen's University Belfast.
QUB
Four research centers in the U.S., the Republic of Ireland and Northern Ireland have received $3 million to develop the foundations necessary for a future quantum internet.
The Convergent Quantum Research Alliance in Telecommunications (CoQREATE) project brings together:
The U.S. Center for Quantum Network

Connect, the Science Foundation Ireland (SFI) research center for future networks and communications based in Trinity College Dublin

IPIC, the SFI photonics center

The quantum technology group at Queen's University Belfast
Linking quantum computers over a quantum internet could enable distributed quantum computing for greater computational power. It could also enhance cybersecurity and lead to higher-resolution sensors.
Connect director Dan Kilper said the joint project would enable researchers currently working on classical internet technologies to begin to shape how the quantum and classical networks will come together.
"It will also accelerate the transition of quantum technologies from basic science to engineered systems," said Kilper. "It's especially important for us that the project considers the broader societal dimensions of these technologies to help build an inclusive and human-centered foundation for the quantum internet."
Funding
for the project came from the U.S.-Ireland R&D Partnership, which involves funding agencies across the U.S., Republic of Ireland and Northern Ireland.
"This latest project is strategically important in that it will address the pressing need to develop a quantum internet that can provide true quantum connectivity between computers over distances that will enable a wide range of distributed computing and sensing applications," said Trevor Cooper, Northern Ireland department director of higher education.
"There is a substantial demand for the design and demonstration of such platforms, so the long-term commercial potential of this research is highly significant."
Quantum Newsletter
To get the latest Quantum news, research, videos and content, sign up to our newsletter