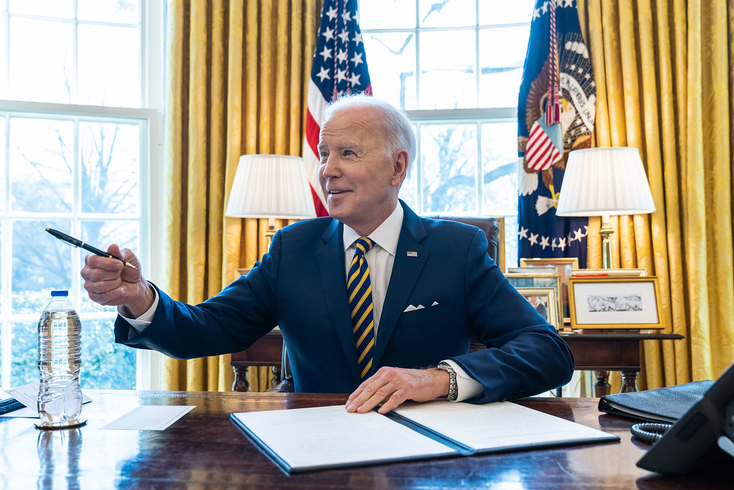 President Biden has signed the CHIPS act into law.
Official White House Photo by Cameron Smith
President Joe Biden has signed the U.S. CHIPS and Science Act into law, including a significant investment intended to drive innovation in quantum computing.
The legislation paves the way for more than $200 billion to go towards science and technology over the next five years driven mainly by a drive to reduce dependency on imported semiconductor chips, most of which currently originate in Taiwan.
"The CHIPS and Science Act supercharges our efforts to make semiconductors here in America," said Biden. "[But] this bill is about more than chips. It's about science as well…this increased research and development funding is going to ensure the United States leads the world and the industries of the future, from quantum computing to artificial intelligence to advanced biotechnology."
The new act will provide funds to help expedite the lab-to-market process for projects that aid the discovery of quantum applications, grow the quantum workforce and enable cutting-edge research and development through
new infrastructure.
The legislation authorizes the National Science Foundation (NSF) Next Generation Quantum Leaders Pilot program, designed to support domestic quantum specialists through total funding of $32 million from 2023 to 2026.
Under the CHIPS Act, the Quantum Network Infrastructure project, a program designed to develop a supply chain for quantum networking technologies, is expected to receive $100 million every year for five years. The Quantum User Expansion for Science and Technology (QUEST) program, which is designed to connect researchers to quantum computing resources, will $165 million between 2023 and 2027.
Enter Quantum Newsletter
To get the latest quantum computing news, advice and insight, sign up to our newsletter