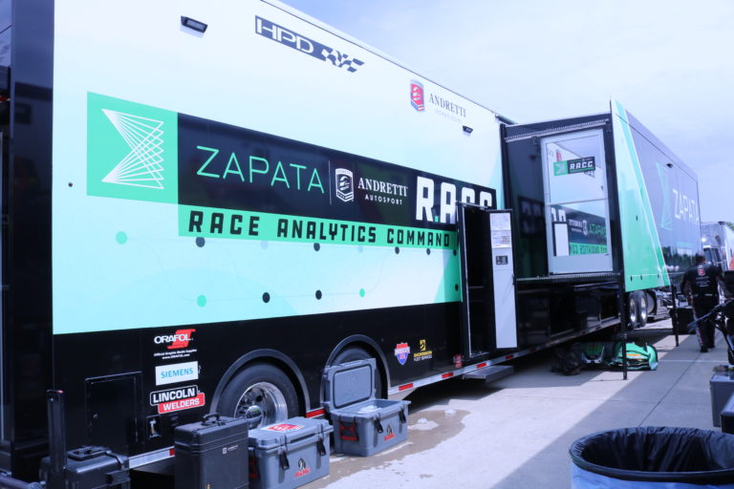 Andretti Motorsport uses Zapata's Orquestra platform to optimize race strategies .
Zapata Computing
Generative AI and quantum software company Zapata Computing has entered a business combination agreement with Andretti Acquisition Corp., a publicly traded special purpose acquisition company. This deal will make Zapata a publicly listed company on the New York Stock Exchange, trading under the ticker "ZPTA".
Zapata works with organizations on business solutions using generative AI and advanced algorithms, notably those leveraging quantum techniques. Zapata's quantum strategies operate on classical hardware, such as CPUs and GPUs, offering the potential to improve current AI solutions in terms of cost, speed, and accuracy.
Zapata's flagship offerings are the Zapata AI Prose, a generative AI language model, and Zapata AI Sense, an analytics solution for intricate industry challenges. Both solutions run on Orquestra, Zapata AI's quantum AI software platform. The products enable AI model training and delivery within cloud environments like Microsoft Azure and AWS. The sectors Zapata serves include
finance, aerospace, energy and life sciences. 
Andretti Acquisition Corp.'s familiarity with Zapata stems from a commercial tie-in with Andretti Autosport. This partnership uses Orquestra to optimize race strategies in NTT IndyCar Series events. According to Zapata, joining forces with Andretti Acquisition Corp. will give the company better access to capital markets and the financial muscle to enhance its growth trajectory.
"We believe generative AI is shaping a once-in-a-generation opportunity, and the capital and relationships afforded through this business combination will only strengthen our market position. We are participating in an enormous total addressable market where we have the potential to create disproportionate value for our customers and our investors,"  said Zapata CEO Christopher Savoie.
The transaction is expected to close in the fourth quarter of 2023. 
Read more about:
Enter Quantum Newsletter
To get the latest quantum computing news, advice and insight, sign up to our newsletter