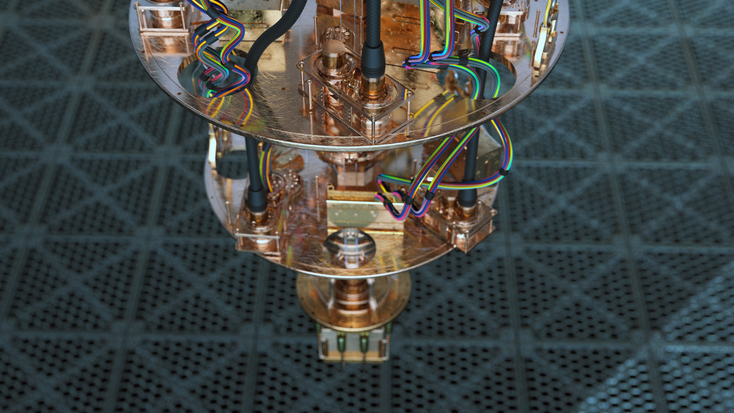 UKQuantum aims to accelerate the UK's quantum industry.
Getty
Several quantum technology companies in the UK have jointly launched UKQuantum, an industry-led consortium tasked with promoting and being the voice of the UK quantum technology industry. The Consortium is now opening membership to UK quantum organizations.
The 11 founder members include quantum innovators Orca Computing, Riverlane, Oxford Instruments and Arqit, and early quantum adopters BT and BAE Systems.
"Quantum-enabled technologies are expected to have a profound impact on how society and business operate in the future. I'm delighted that BT has been a lead partner in setting up this consortium to drive this new economy for the benefit of the UK," said BT CTO Howard Watson.
"Quantum is a hugely exciting field to work in right now, and particularly in the UK," added Orca Computing CEO Richard Murray.
"We have vibrant industrial, academic and government communities who are focused both nationally and internationally. Therefore I'm extremely happy to welcome UKQuantum onto the scene, helping
to provide a coordinating industry-centric voice. UKQuantum will step in where gaps emerge to help facilitate interactions, broadcast news and spread informative content to this emerging quantum industry."
UKQuantum is working with the UK's Department for Business, Energy and Industrial Strategy (BEIS) to advocate for policies that advance the UK market, particularly those in accord with the National Quantum Technology Program. UKQuantum also intends to operate as a common interface when coordinating with the US Quantum Economic Development Consortium, the European Quantum Industry Consortium and other international consortia on quantum industry standards.
"The establishment of UKQuantum is an important step in developing and commercializing quantum in both local and international markets. The consortium, in its role as interface and facilitator between member organizations, will allow for greater innovation through, for example, the movement of key talent between like-minded nations," said Oxford Instruments nanoscience managing director Stuart Woods.
UKQuantum creates a forum for members seeking direct connections with other member organizations. Consortium members may also attend monthly webinars and committees relevant to the industry. These events allow members to stay informed about UK opportunities, priorities and policies within the field. 
In addition, UKQuantum members participate in workshops that help define key governmental policies and priorities. Their participation enables them to provide feedback to UK government leaders on commercialization, hiring and related topics.
UKQuantum aims to offer the UK government a more coordinated approach toward achieving world leadership in quantum technologies. If successful, this strategy could dramatically advance quantum commercial opportunities within the UK.
"These exciting new technologies have the potential to transform our society and economy, from advancing drug discovery to helping to reduce gas emissions," said BEIS science and security minister Nusrat Ghani.
Read more about:
Quantum Newsletter
To get the latest Quantum news, research, videos and content, sign up to our newsletter