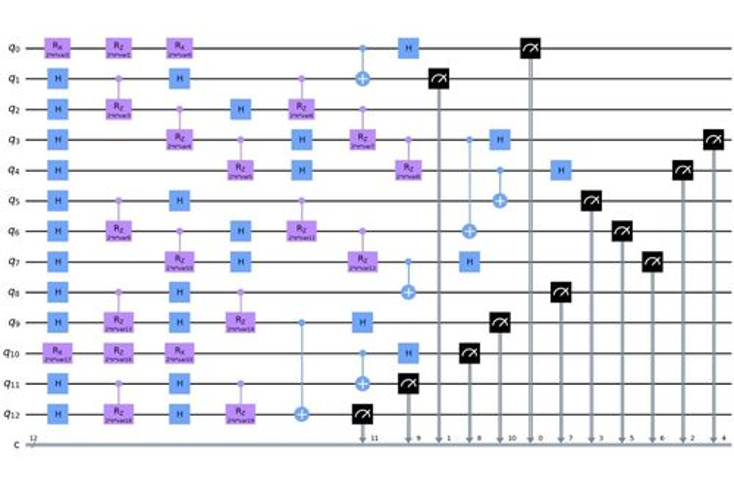 Quantum computing software firm Cambridge Quantum has unveiled what it believes to be the world's first toolkit and library for quantum natural language processing (QNLP).
Dubbed lambeq, after the late mathematician and linguist Joachim Lambek, the toolkit was released on an open source basis "for the benefit of the world's quantum computing community."
The system can convert sentences into a quantum circuit. It's designed to accelerate the development of practical QNLP applications, like dialogue, text mining, and language generation, among other tasks.
"Our team has been involved in foundational work that explores how quantum computers can be used to solve some of the most intractable problems in artificial intelligence," said Bob Coecke, chief scientist at CQ.
"The release of lambeq is the natural next step after the publication a few months ago that provided details of the world's first QNLP implementation by CQ on actual quantum computers, and our initial disclosure of the foundational
principles in December 2019."
Coecke led the research team behind lambeq, while continuing his work as a professor of Quantum Foundations, Logics, and Structures at the University of Oxford.
Also involved in the project was Stephen Clark, head of the company's AI team. Clark 
, reuniting with Coecke after spending time at Oxford's Department of Computer Science, and as a Fellow of Keble College, Oxford. He previously spent four years at DeepMind, where he led a team working on grounded language learning in virtual environments.
Lambeq's chief architect, senior scientist Dimitrios Kartsaklis, published a 
 on Medium explaining how the system works.
The toolkit "will enable both the professional and the enthusiast to linguistically interact with quantum computers just as we at CQ have been doing for quite some time now," he wrote.
"With lambeq, we give researchers the opportunity to gain hands-on experience on experimental aspects of QNLP, which is currently completely unexplored ground.
"This is a crucial step towards reaching the point where practical, real-world NLP applications on quantum hardware become a reality."
The toolkit was designed to work alongside TKET, CQ's open source quantum software development platform, designed to provide QNLP developers with access to the broadest possible range of quantum computers.
Lambeq automates the design and deployment of NLP experiments of the compositional-distributional (DisCo) type.
CQ said the system "moves from syntax/grammar diagrams, which encode a text's structure, to either tensor networks or quantum circuits implemented with TKET, ready to be optimized for machine learning tasks such as text classification."
lambeq follows modular design, meaning users can swap components in and out of the model and have flexibility in architecture design. The software was released as a conventional Python repository available on 
.
It has been used to generate quantum circuits that have been executed and implemented on IBM quantum computers and on Honeywell Quantum Solutions' H series devices, CQ said.
The startup announced a 
 with Honeywell's quantum arm in June, hoping to create "the world's highest-performing quantum computer and a full suite of quantum software, including the first and most advanced quantum operating system."
German pharma giant Merck Group received early access to lambeq – using it in research which it said proves that binary classification tasks for sentences using QNLP techniques can achieve results comparable to existing classical methods.
"We can see how the approach employed in QNLP opens the route towards explainable AI, and thus to more accurate intelligence that is also accountable – which is critical in medicine," said Thomas Ehmer of Merck's IT Healthcare Innovation Incubator.
Enter Quantum Newsletter
To get the latest quantum computing news, advice and insight, sign up to our newsletter