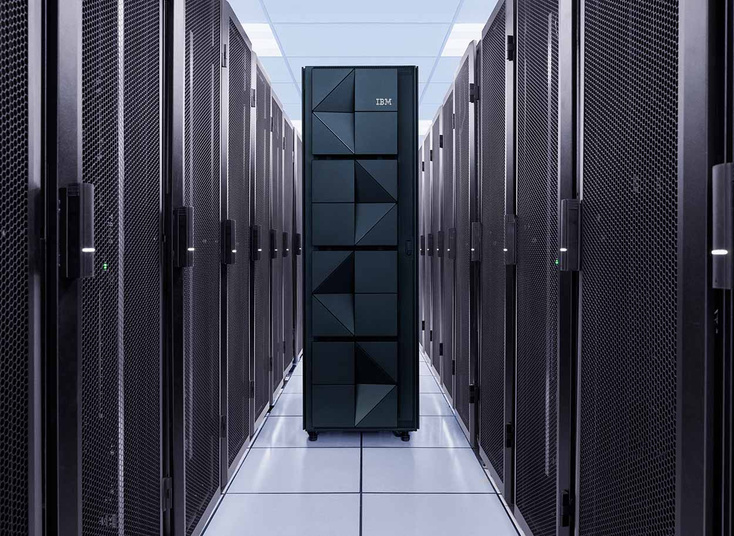 IBM plans to invest $20 billion in the Hudson Valley region in New York state.
IBM
IBM plans to invest $20 billion in the Hudson Valley region in New York state over the next 10 years to stimulate a technology ecosystem and boost the quantum economy.
The company announced the plan during a visit by President Biden to its Poughkeepsie site, which houses IBM's first Quantum Computation Center. IBM runs quantum computers in the cloud from the site, which it plans to make a global hub for its quantum computing development.
The goal of the investments, made in collaboration with New York State, is to expand the technology ecosystem in New York to unlock discoveries and opportunities in semiconductors, computers, hybrid cloud, artificial intelligence and quantum computers.
The President
signed the CHIPS and Science Act
into law in August.It aims to reduce U.S. dependency on imported semiconductor chips, most of which currently originate in Taiwan. It also aims to stimulate a quantum computing ecosystem by accelerating research, expanding the quantum supply chain and providing
more opportunities for researchers to explore business and science applications of quantum systems.
"IBM is deeply honored to host President Biden at our Poughkeepsie site today and we look forward to highlighting our commitments to the innovations that advance America's economy," said IBM chairperson and CEO Arvind Krishna.
"As we tackle large-scale technological challenges in climate, energy, transportation and more, we must continue to invest in innovation and discovery, because advanced technologies are key to solving these problems and driving economic prosperity, including better jobs, for millions of Americans."
The Hudson Valley is known as a center for the advanced semiconductor industry.
IBM announced the first two-nanometer chip technology in Albany last year, one of the semiconductor industry's biggest breakthroughs of the last decade.
Albany has put in place a public-private collaborative model that could influence the development of the National Semiconductor Technology Center (NSTC) that will be implemented as part of the CHIPS and Science Act.
Enter Quantum Newsletter
To get the latest quantum computing news, advice and insight, sign up to our newsletter