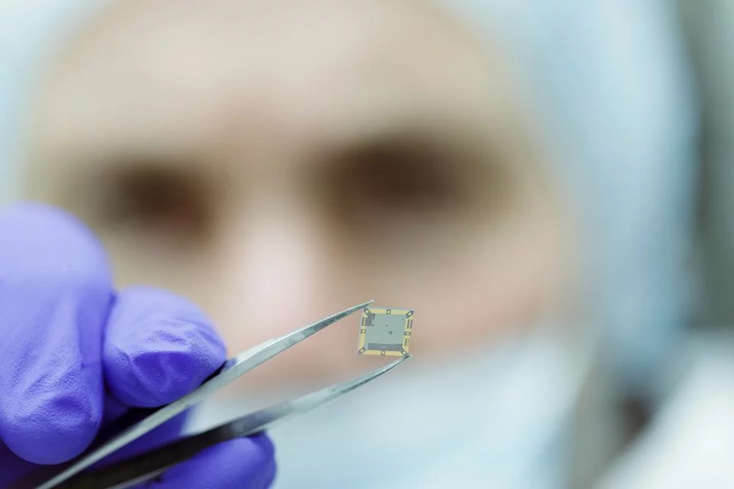 SEEQC has demonstrated Italy's first full-stack quantum computer.
SEEQC via Reuters
SEEQC, a US-based quantum computer manufacturer, has demonstrated Italy's first full-stack quantum computer in its Naples laboratory.
The company's System Red is the company's first-generation reference class quantum computer and offers five algorithmically available. Platform users can access the reference system to run any universal application or algorithm. 
At the heart of the company's quantum computing system lies its proprietary platform, which it claims seamlessly integrates firmware, software packages and a cloud portal to power its advanced quantum computer. 
SEEQC says its system prioritizes quality and speed over total qubits, enabling software developers to run algorithms with lower error rates than competitor hardware. The company claims its System Red quantum computer offers the fastest native two-qubit gates on publicly accessible quantum cloud services, achieving gate speeds up to 10 times faster than competitors.
Fast gates enable quicker and more accurate information processing,
and SEEQC says it has achieved average two-qubit gate speeds of 39ns and average gate fidelities of 98.4%.
The company built its System Red quantum computer to serve as a reference point for evaluating the performance of its new Single Flux Quantum chips, which will run all critical functions of a quantum computer at the same cryogenic temperature as the system's superconducting qubits.
"This marks more than a single milestone in computing," said SEEQC co-founder and CEO John Levy."
"As the first quantum computer in Italy, SEEQC Red marks a significant point in the history of innovation in Italy and represents important progress in our mission across the entire quantum computing industry. Our teams in Naples and around the world have collaborated on this achievement, a critical milestone on our roadmap to building scalable, energy-efficient quantum computing.
"Our next step is to move this into commercial usage by building a quantum data and test center here in Naples, and we look forward to partnering with the federal and regional government, private investment funds and our industrial partners to help realize this vision."
The Italian government has made quantum computing a priority through research and funding and has stated it will invest heavily in the technology, aiming to become a leader in the field.
Enter Quantum Newsletter
To get the latest quantum computing news, advice and insight, sign up to our newsletter