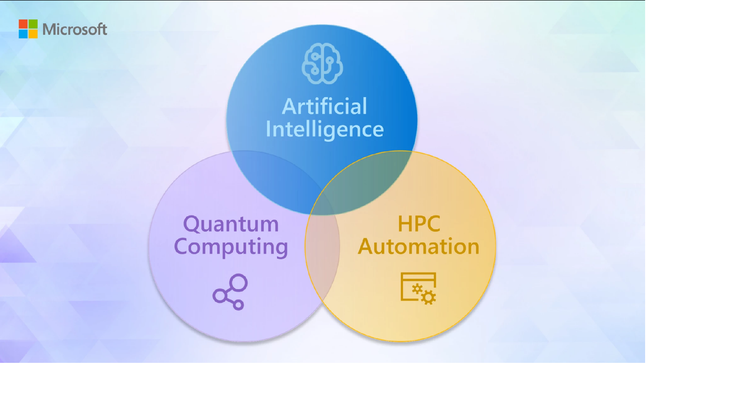 Microsoft aims to integrate classical computing capabilities with scaled quantum computing in the cloud.
Microsoft
Microsoft has given the public access to its new Integrated Hybrid feature via the company's Azure Quantum cloud service.
Microsoft is aiming to integrate classical computing capabilities, including high-performance computing and AI, with scaled quantum computing in the cloud to unlock impactful, commercial-scale applications.
The new Integrated Hybrid feature will enable researchers to develop hybrid quantum applications that combine classical and quantum code and run on the Quantinuum H-Series quantum computer over Azure Quantum. This capability will enable them to unlock a new generation of hybrid algorithms.
"With this Integrated Hybrid feature, you can start to use — within your quantum applications — classical code right alongside quantum code," said Microsoft vice president of advanced quantum development Krysta Svore.
"It's mixing classical and quantum code together that unlocks new types, new styles of quantum algorithms, prototypes, subroutines, if you will, where you can control
what you do to qubits based on classical information. This feature is a first for the field."
The new Integrated Hybrid feature advances what Microsoft calls its hybrid quantum computing architectures. The company aims to create tighter and richer integrations between quantum and classical computing, making them publicly available after reaching each new milestone on its path toward scaled quantum computing.
According to Microsoft, the Integrated Hybrid feature enables students to learn algorithms without drawing circuits, using high-level programming constructs instead. 
Early adopters of integrated hybrid capabilities have already created or modified novel algorithms that apply to a wide range of disciplines, such as chemistry, machine learning and error correction.
"Quantum computing hardware is rapidly improving.  Enabling solutions such as the integrated hybrid tools from Azure Quantum empower users to take advantage of the emerging hardware features and capabilities," said Quantinuum president and chief operating officer Tony Uttley.
Read more about:
Quantum Newsletter
To get the latest Quantum news, research, videos and content, sign up to our newsletter