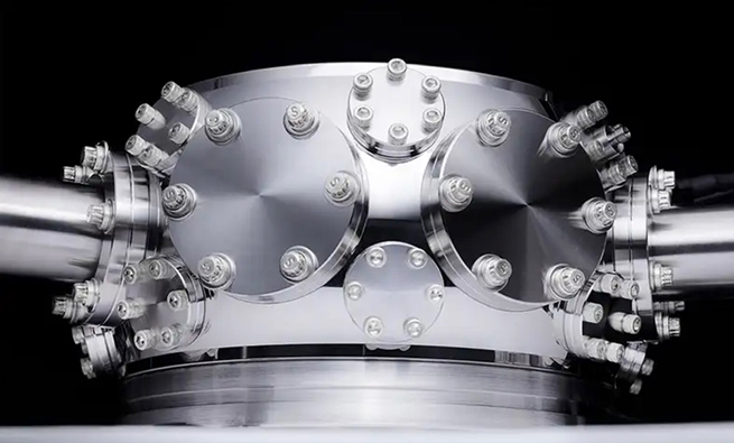 Quantinuum's trapped-ion quantum processor.
Quantinuum
Japanese business conglomerate Mitsui is partnering with quantum computing company Quantinuum to deliver use-case-focused quantum computing products and services in Japan and the Asia-Pacific region.
The companies plan to collaborate to develop business use cases using quantum computing for areas including pharmaceuticals, materials development, energy, mobility and logistics.
They plan to develop quantum applications and provide value-added services to organizations working in quantum computing domains.
Mitsui is one of the largest corporate groups in the world and has traditionally operated in industries including mineral and metal resources, energy, machinery, infrastructure and chemicals. More recently it has added healthcare, sustainability and digitalization to its portfolio.
Mitsui and Quantinuum plan to collaborate on computational chemistry quantum applications for pharmaceutical, chemical and energy industry use cases. They will also work on quantum cybersecurity, quantum computing
optimization applications and quantum natural language processing and artificial intelligence.
"We are very pleased with the strategic partnership between Mitsui and Quantinuum," said Mitsui executive vice president and chief digital information officer Yoshio Kometani. "By combining Quantinuum's cutting-edge quantum computing expertise and diverse quantum talents with Mitsui's broad business platform and network, we will work together to provide new value to our customers and create new business value in a wide range of industrial fields."
"The alliance between Mitsui and Quantinuum demonstrates our shared commitment to accelerating quantum computing across all applications and use cases in a diverse range of sectors, including chemistry, finance and cybersecurity," said Quantinuum founder and CEO Ilyas Khan. "Today's announcement reinforces our belief in the global quantum leadership shown by corporations and governments in Japan, pioneered by corporate leaders like Mitsui."
According to Boston Consulting Group, the global quantum computing market could be worth up to $850 billion annually by 2040.
Read more about:
Enter Quantum Newsletter
To get the latest quantum computing news, advice and insight, sign up to our newsletter