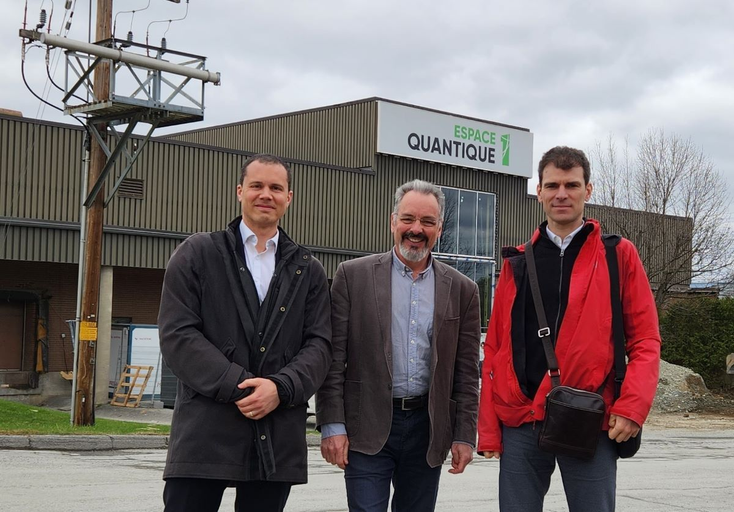 Pasqal is building a new facility at DistriQ – Quantum Innovation Zone in Sherbrooke, Canada
Pasqal
Pasqal has announced that it is constructing a factory to produce quantum processing devices at Espace Quantique 1 of DistriQ – Quantum Innovation Zone in Sherbrooke, Canada. The Pasqal-Canada facility will produce hardware for the North American market to accelerate the adoption of neutral atoms-based quantum computing in the region. 
Pasqal says its neutral atoms-based next-generation devices will deliver a 1,000 qubit quantum computing power, which the company claims will provide commercial advantages over classical computers by 2024. The company's neutral atoms technology has already demonstrated that it can operate with more than 300 qubits. The company's customers include BMW, BASF, Johnson & Johnson, Siemens, Airbus, LG Electronics and Thales.
In neutral atoms-based quantum computing, highly focused lasers known as "optical tweezers" trap and manipulate neutral atoms individually to create 1D and 2D arrays in arbitrary configurations. Scientists encode each qubit in these quantum processors
into two energy levels of an atom, enabling them to perform quantum computations using the properties and interactions of these qubits.
Pasqal plans to start production at its 50,000 square feet building in early fall 2023. The research space at DistriQ's Espace Quantique 1 enables companies like PASCAL to focus their resources on research and development rather than expensive infrastructure and technologies.
"This location is ideal to catalyze Pasqal's collaborations with academic institutions and industries in North America, ensuring sustainable development in the growing quantum computing market," said PASQAL CEO Canada Raphaël de Thoury.
"The ecosystem in Sherbrooke, fostered by the dynamism of DistriQ - Quantum Innovation Zone in Sherbrooke, is fertile ground for quantum industrial companies like Pasqal. DistriQ is unique, as it is gathering the key leading players in the value chain, from science to industrial applications."
Read more about:
Enter Quantum Newsletter
To get the latest quantum computing news, advice and insight, sign up to our newsletter