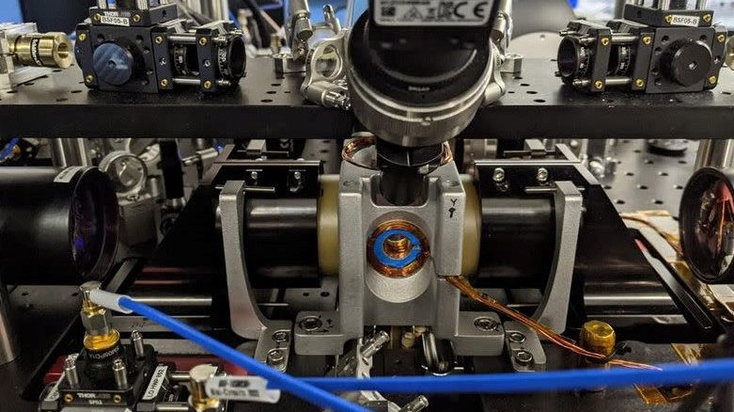 ColdQuanta makes quantum devices and machines for use in quantum systems and applications.
ColdQuanta
The quantum computing industry will mature and companies consolidate, there will be a shift of focus from hardware to software, machine learning will help improve quantum sensors and there will be a shift to quantum-encrypted data. These are the predictions for the quantum computing industry in 2023 from ColdQuanta VP and chief quantum advocate Bob Sutor.
Quantum Matures and Consolidates
According to Sutor, quantum companies will merge to fill gaps in their hardware and software offerings and seek a firmer financial footing.
"We'll say goodbye to some familiar names, but rather than representing a Quantum Winter, it will indicate a necessary maturation and evolution of the industry," he says.
After the Hardware Boom, Software Dominates
The history of computing includes many instances where the industry and end-users obsess over hardware first and then software takes over, and quantum will be no exception.
"How many brands of smartphones are there versus the number of apps?" asks Sutor. "We will
increasingly see this in quantum computing as quantum software makers rise in prominence, and more universities offer quantum coding courses."
Quantum Sensing Will Support AI and Vice Versa
Sutor predicts that machine learning will be used to optimize the performance of quantum sensors, while quantum sensors will enable new classes of machine learning algorithms for discovery within, and adaptation to, the sensors' environment.
"Very different from the Big Data applications of machine learning and quantum computing, machine learning together with quantum sensing will bring about new capabilities in real-time sensing and signal processing," says Sutor.
Focus Shifts to Quantum-Encoded Data
There will be a shift of focus from quantum hardware to how quantum-encoded data is used. Hardware processing remains critical, but enterprises will increasingly think about what data they are processing and why.
According to Sutor, this will bring to the fore a better understanding of connections between quantum sensors and computing devices for applications, including machine learning.
Read more about:
Enter Quantum Newsletter
To get the latest quantum computing news, advice and insight, sign up to our newsletter