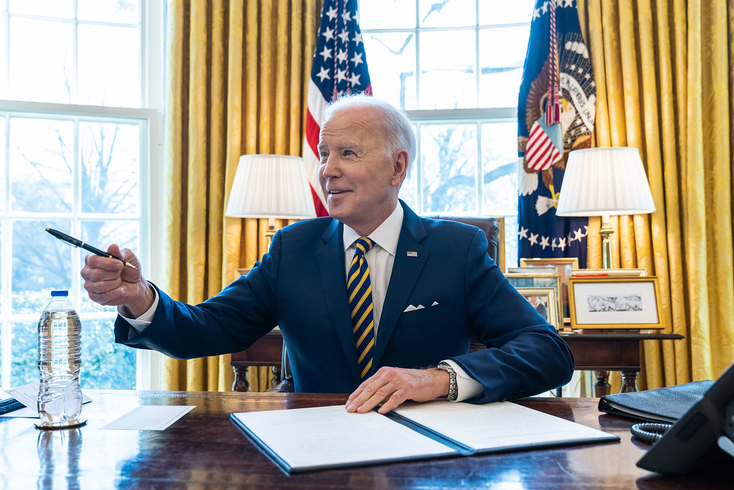 President Joe Biden has signed two quantum computing directives.
Official White House Photo by Cameron Smith
President Joe Biden has signed two directives aimed at protecting U.S. IT systems from the threat of adversaries using quantum technology to decipher secure communications.
The first, an executive order, sets out to enhance the National Quantum Advisory Committee, a federal government body comprising independent quantum information science and technology experts.
The directive places the committee under White House authority to inform U.S. policymaking with the latest quantum computing information.
In addition, a national security memorandum (NSM) sets out the administration's plans to address the risks posed by quantum computing to the current cryptography approaches that secure digital communication. The next step is for the U.S. National Institute of Standards and Technology (NIST) to publish new cryptographic standards to protect against future attacks.
"The process to transition America's most vulnerable IT systems to these new standards will take substantial time, resources and commitment,"
said an administration official.  "America must start the lengthy process of updating our IT infrastructure to protect against this quantum computing threat tomorrow."
The NSM sets out a four-step plan:
Establish a national policy to promote U.S. leadership in quantum information science and quantum tech. 
Initiate collaboration between the federal government, industry and academia as the nation begins the process of migrating to NIST's new quantum-resistant cryptographic standards. 

Provide a roadmap for agencies to inventory their IT systems for quantum-vulnerable cryptography and set a requirement to establish and meet specific milestones for cryptographic migration. 

The federal government must protect quantum technologies from theft and abuse by criminals and state actors.

China and the U.S. are racing to develop practical quantum computing technology. Its potential to process algorithms much faster than classical computers poses the threat of being able to crack encrypted data at scale.
Enter Quantum Newsletter
To get the latest quantum computing news, advice and insight, sign up to our newsletter