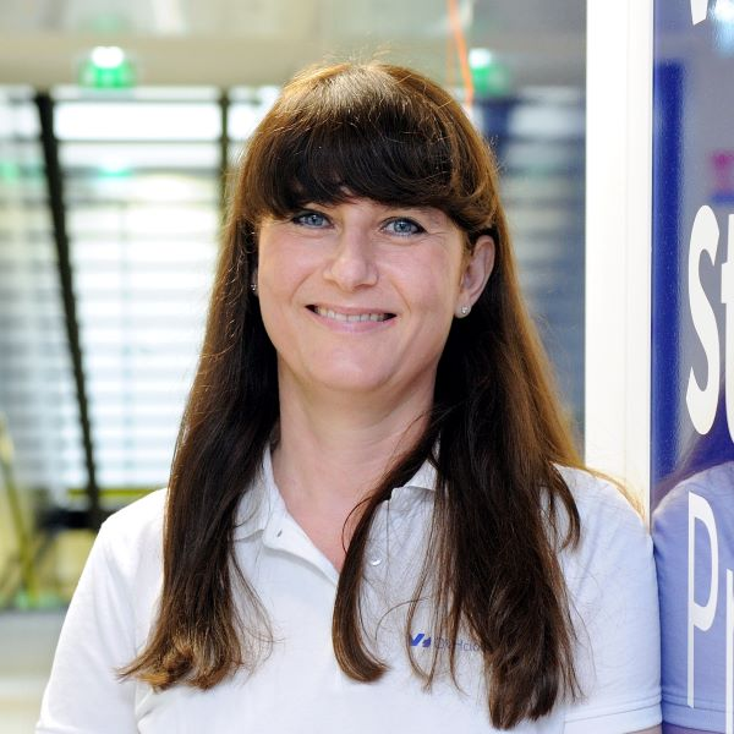 OVHcloud quantum lead Fanny Bouton.
OVHcloud
Most companies experimenting with quantum computing access quantum computers or simulators via the cloud.
While some larger providers such as IBM manage access to their own quantum processors, many established cloud providers are now adding access to off-site third-party quantum computers to their range of services, known as quantum as a service (QaaS)
Despite experts predicting commercial quantum computing to be as much as a decade away, some cloud providers are betting on a quantum future by investing in their own hardware. One of these, French data canter specialist OVHcloud, bought its first quantum-powered machine in March to support research and development.
Designed by French company Quandela, the two-qubit MosaiQ computer is powered by a photonic processor. The company had previously been providing quantum-based calculation as-a-service through several emulators, including Quandela's Perceval programming framework and MyQLM from Atos.
"We also have access to the Atos QLM 38 qubit emulator,
but this is currently in R&D and not currently being used by any customers for live commercial projects," said OVHcloud quantum lead Fanny Bouton.
Bouton added that while OVHcloud's quantum service is currently in R&D, it has a proof-of-concept program running with a startup financial organization. "This is just the beginning of the adventure," she said.
Bouton said delivering QaaS is relatively simple for a provider.
"You can use emulation on a classical CPU, but we've also worked with startups like Quandela and Pasqal, and they simply connect their computers in the labs through OVHcloud using virtual machines," she said. "Although quantum computing is very new, connectivity in the cloud is not, so enabling QaaS has been relatively straightforward."
Despite that simplicity, OVHcloud's strategy behind buying the two-qubit Quandela MosaiQ photonic quantum computer is forward-looking and aims to support the entire European quantum ecosystem.
"Quantum has the power to transform our world, and for this reason, it is absolutely vital that European organizations support the ecosystem," said Bouton. "Europe can definitely advance in this field with their federation. We firmly believe that any company with $1.25 billion in revenue should invest $1.25 million in quantum so they can learn how quantum can empower their business and support the future of the industry."
OVHcloud recently announced plans to provide customers with a full report of emissions produced by their cloud storage, which goes a step further than similar reports by including the result of activities from assets not owned or controlled by the reporting organization.
It also uses a water circulation cooling system instead of air conditioning at its data centers and is committed to a circular economy, repurposing and reusing retired hardware, with plans to send zero waste to landfill by 2025.
According to Bouton, the dedication to sustainability extends to the company's adoption of quantum. The company is a member of the Quantum Energetic Initiative (QEI), an organization whose members address the physical resource cost of emerging quantum technologies.
"We were the first cloud provider worldwide to sign QEI's charter and we would encourage all members of the quantum ecosystem to consider their sustainability footprint from the get-go," said Bouton.
"The stakes here are to optimize quantum technologies' power footprint from the early design stages before deployments at scale. OVHcloud hopes that by supporting the QEI we can contribute to creating broad interdisciplinary collaborations between academic research and industry vendors, keeping sustainability at the forefront of innovation."
Enter Quantum Newsletter
To get the latest quantum computing news, advice and insight, sign up to our newsletter