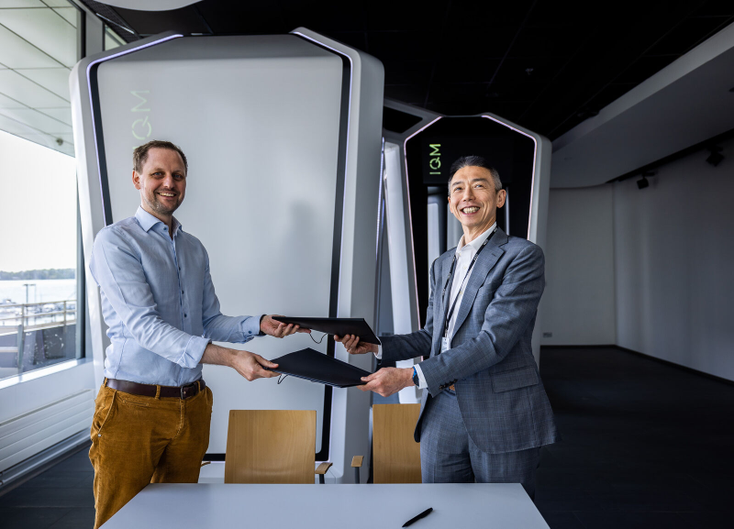 Dr. Jan Goetz, IQM Quantum Computers and David Liu, Beyond Limits.
IQM
AI software company Beyond Limits and quantum computer developer IQM Quantum Computers have signed a memorandum of understanding (MOU) to advance quantum AI technology in the Asia Pacific (APAC) region.
The partnership will investigate technological advances and develop hybrid quantum AI algorithms.
The companies plan to establish a quantum AI education and training program and new product research opportunities by the end of the year. The partnership also lays the groundwork for Singapore's quantum ecosystem to collaborate on quantum hardware, accelerating research and innovation there.
Singapore, Malaysia and Indonesia host several prominent global data centers. The upcoming collaboration aims to offer an advantage for industrial enterprises in the APAC region. The companies aim to lead the region in becoming a prominent hub for developing quantum AI through talent, cutting-edge research and a thriving technology ecosystem.
"Quantum AI is a growing field of technology, and we see many cross-sector
opportunities, especially within heavyweight industries, from oil and gas and manufacturing to aviation, health care and financial services," said Beyond Limits executive vice president, of global partnerships and channels David Liu.
"This strategic partnership enables us to leverage the power of quantum computers to future-proof AI algorithms and help our customers reap the early benefits of commercial quantum computing. With our highly innovative technologies, strong research and development capabilities, as well as a presence within APAC, we are confident that together, we can support our customers to effectively address key challenges, such as material discovery for decarbonization."
Read more about:
Enter Quantum Newsletter
To get the latest quantum computing news, advice and insight, sign up to our newsletter