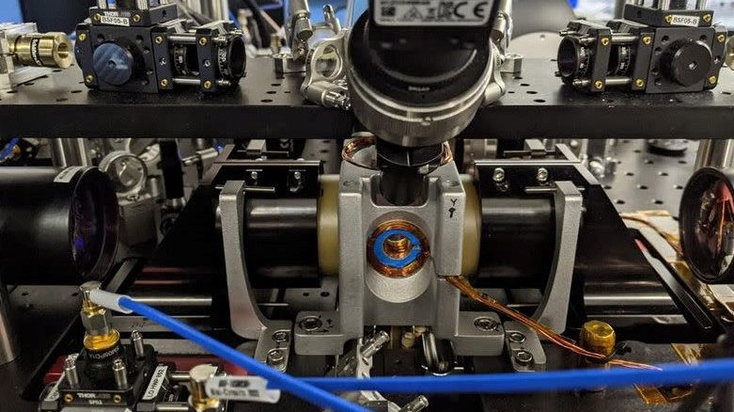 ColdQuanta makes quantum devices and machines for use in quantum systems and applications.
ColdQuanta
Quantum startup ColdQuanta has announced a $110 million Series B round of funding to continue commercializing the company's product portfolio, including quantum computing, quantum algorithms and applications, atomic clocks, sensors and components.
Former Motorola chairman and CEO Christopher Galvin, who has joined ColdQuanta's board of directors, said: "ColdQuanta's core technology has a wide range of applications on the quantum technology spectrum.
"They're not just tackling quantum computing, they're also advancing quantum technology in developing the next generation of atomic clocks and radio frequency technologies, which provide significant advantages over classic antenna-based receivers.
"Quantum RF sensors will be a transformational technology in communications and ColdQuanta is leading the way."
ColdQuanta has also announced that it is partnering with Breakthrough Victoria, a $2 billion investment fund by the state of Victoria in Australia, to construct an Asia-Pacific quantum computing
and technology facility at the Swinburne University of Technology in Melbourne. The proposed $29 million facility aims to generate quantum breakthroughs with commercial potential and the capacity to produce new industries.   
The partnership brings together industry, research and investment in quantum computing to make the facility an ideal environment to train the next-generation quantum workforce.
The research conducted at the facility aims to benefit several industries, including pharmaceutical drug development, weather forecasting, supply chain management and cybersecurity.  
"Quantum technology has the potential to transform many sectors, including the pharmaceutical, energy, finance, transport and communications industries," said Breakthrough Victoria CEO Grant Dooley.
"Breakthrough Victoria's investment will accelerate R&D and commercialization in quantum technology, attracting greater investment into Victoria."
The partnership will serve as the basis for funding a ColdQuanta–Swinburne Quantum Technology Centre along with a Quantum Workforce Development Initiative designed to facilitate skills developments for a future quantum workforce. 
The facility will also retain the capability to produce glass cells used in the cold atom method that supports the miniaturization of quantum technology. In addition, the facility will also provide advanced manufacturing capabilities in photonics development and miniaturization. 
"Swinburne's world-leading strengths in cold-atom science and technology make us a natural partner with ColdQuanta as we work together to grow the quantum industry in Victoria," said Swinburne vice-chancellor and president Pascale Quester.
"By using atoms cooled to the lowest known temperatures in the universe, we are opening the pathway to a broad suite of quantum technologies that can potentially revolutionize the world as we know it."
The partners added that their investment would create high-skilled jobs and advance skill development in quantum technology for the state of Victoria.  
Quantum Newsletter
To get the latest Quantum news, research, videos and content, sign up to our newsletter