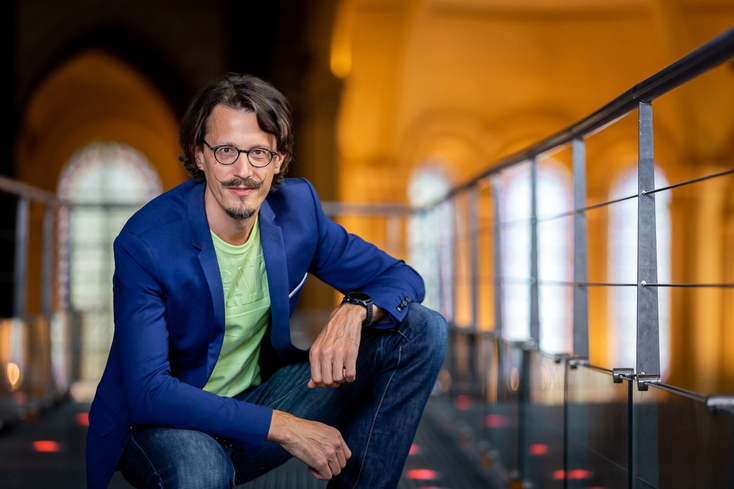 Report author Albert Meige is an associate drector at Arthur D. Little.
Arthur D. Little
Management consultancy Arthur D. Little (ADL) has conducted a survey of quantum computing professionals to get insights into the maturity, pace and impact of the technology, and what it might mean for businesses.
Against a backdrop of increasing activity, rising expectations, and accelerating investment, understanding the quantum computing industry's potential progress can be hard. To shed light on these uncertainties, Blue Shift by ADL approached some 500 quantum computing experts based in 20 countries.
We asked them to give their opinions on the likelihood of a breakthrough within the next decade, which technology approaches are likely to be most successful, and key uncertainties and their impacts on development and commercialization.
The research delivered
five key conclusions:
Quantum Advantage by 2032
Around 80% of experts expect quantum advantage over high-performance conventional computing to be achieved within a decade for certain applications. This is in line with the forecasts of major players and progress around new methods to enable easier quantum/conventional hybrid solutions to be accessed.
No Clear Picture on Which Qubit Technology Will Be Successful
There is no consensus about which qubit technology will win out, which demonstrates the immaturity of quantum computing technologies. Experts were relatively evenly spread between the three main technology approaches:
40% of experts believed that electron-based technology would be the most likely to succeed

35% chose atom-based as the future winner

26% said that photon-based
Gate-Based Paradigm is Seen as Most Likely to Succeed
As well as alternative qubit technologies, developers are pursuing different computational paradigms, which can be split into three main types – gate-based, annealers and simulators.
Most experts (61%) consider gate-based quantum computers to be the most promising, although simulators also have a significant following, chosen by 32% of the sample. Thus, it is still far from certain that the gate-based approach will be the only one that succeeds.
Successful Operational Demonstration Within a Decade
Today, quantum computing technology development is generally assessed as being at the stage of lab-scale proof of concept - technology readiness level (TRL) 3 or 4.
By 2025-2026, around 60% of our experts expect maturity to progress to at least full prototype demonstration for certain applications (TRL 6 or above). Some 75% expect to achieve successful initial operations (TRL 8 or 9) by 2032. However, it should be noted that even top maturity levels do not mean widespread commercial availability or significant market penetration.
Resources and geopolitics are most critical factors in shaping development
Looking at what is most likely to hold back – or accelerate – quantum computing development, experts focused on two critical factors:
The availability of sufficient resources (both research funding and human skills). This will be impacted by the global economic climate and whether key technology development milestones are hit, which could significantly change confidence levels.

The geopolitical climate. The openness of global quantum computing development and commercialization efforts will be affected by geopolitical rivalries. This could see increased direct government control over quantum computing development and restrictions on the sharing of intellectual property, limiting international cooperation and development.
All of this means the quantum future remains unclear, especially due to geopolitical stability and resource availability uncertainties. However, whether we are heading for a Quantum Winter, where hype exceeds outcomes, or a high-impact Quantum Summer, businesses need to monitor the market, be responsive as it changes, and be ready to move fast if relevant breakthroughs occur.
Quantum Newsletter
To get the latest Quantum news, research, videos and content, sign up to our newsletter