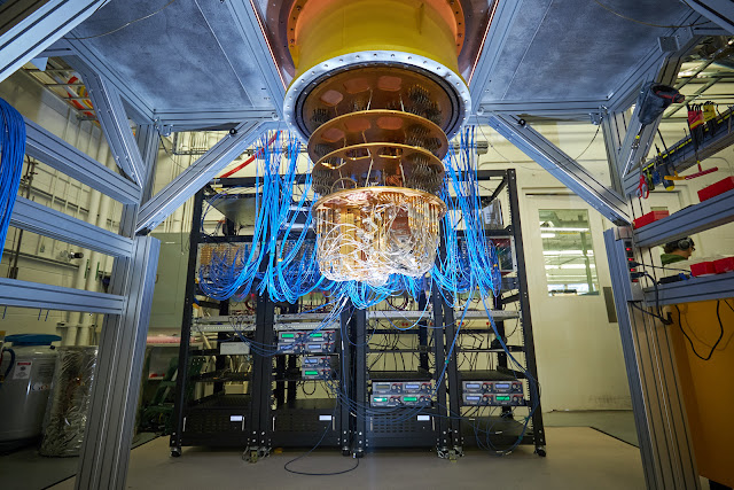 QVM simulates Google's Sycamore quantum computer.
Google
Google has added a quantum computing simulator to its pipeline of freely available tools.
Quantum Virtual Machine (QVM) is a means of prototyping, testing and optimizing quantum circuits for near-term quantum hardware for research and education.
According to Google, the QVM "emulates the experience and results of programming one of the quantum computers in our lab, from circuit validation to processor infidelity."
The QVM can be deployed from a Colab notebook – a tool that runs in the cloud and enables developers to combine executable Python code with rich text – and runs on a grid of virtual qubits.
Google Quantum AI product manager Catherine Vollgraff Heidweille said in a blog post that the primary motivation for the release was to make quantum computing more accessible and accelerate the growth of this sector.
"For all the aspirations of quantum computing, the reality is that unlocking its potential to solve real-world problems is as challenging as building the quantum computers themselves,"
Heidweiller wrote.
"This got us thinking, how can we empower more people to join us on the quest to discover quantum algorithms and applications? The race is on to build fault-tolerant quantum computers and discover new algorithms to apply them in useful ways," she added.
The QVM emulates Google's 53-qubit Sycamore processors, enabling coders to test out their programs and see how they would run on one of their quantum machines. QVM incorporates factors such as qubit decay, dephasing, gate errors, readout errors, and connectivity limitations to simulate more accurately using real quantum processors.
The news follows Google's Quantum Summer Symposium, during which where the company detailed its continued pursuit of quantum developments.
Quantum Newsletter
To get the latest Quantum news, research, videos and content, sign up to our newsletter