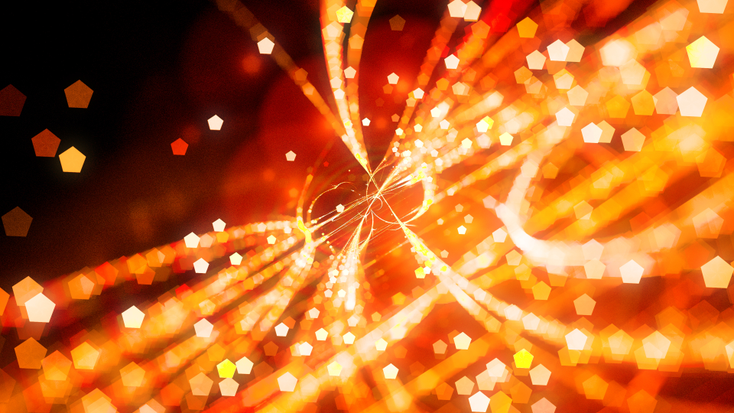 The mission aims to enable quantum-secured communications over distances of 2,000 km.
Getty
The Union Cabinet of India has approved the National Quantum Mission, a nationwide program that seeks to boost the country's scientific and industrial research and development in quantum technologies. The estimated cost of the mission is $735 million spread out over seven years. 
The mission's primary objective is to develop intermediate-scale quantum computers with 50 to 1,000 physical qubits within eight years, using various platforms such as superconducting and photonic technology. It plans to reach the milestone of 20 to 50 qubit quantum computers in the next three years.
"Four Thematic Hubs would be set up in top academic and national R&D institutes on the domains of quantum computing, quantum communication, quantum sensing and metrology, and quantum materials and devices," said science minister Jitendra Singh.
"The hubs will focus on the generation of new knowledge through basic and applied research as well as promote R&D in areas that are mandated to them."
The National Quantum Mission
has set out several target deliverables. These include establishing satellite-based secure quantum communications between ground stations over a range of 2,000 kilometers within India, achieving long-distance secure quantum communications with other nations, enabling inter-city quantum key distribution over distances of up to 2,000 kilometers and creating a multi-node quantum network with quantum memories.
The mission will also develop single photon sources and detectors, and entangled photon sources for quantum communication, sensing and metrological purposes.
"Normally, India has joined the elite clubs in different sectors after other countries had already excelled in those fields. But for the first time, we are entering this field when the first six countries – U.S., China, France, Austria and Finland – are also at the R&D stage," Singh said.
Enter Quantum Newsletter
To get the latest quantum computing news, advice and insight, sign up to our newsletter