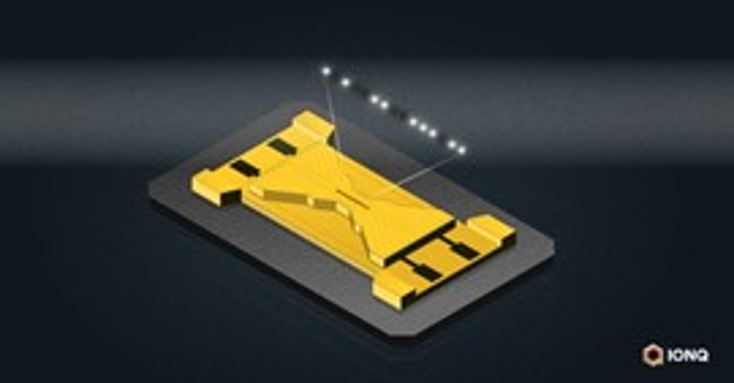 IonQ's barium processor demonstrates improved state detection.
IonQ
Maryland-based quantum computing hardware and software company IonQ has published results of tests on its barium processor technology that show improved state detection.
According to the company, the results show a 13x reduction in state preparation and measurement (SPAM) errors, a metric important to producing accurate and reliable quantum computers.
IonQ says it has reduced these errors on a per-qubit basis from 50 errors per 10,000 computations down to only four errors per 10,000 computations by using barium ions. This equates to it boosting the state fidelity it offers from 99.5% to 99.96%, which it claims is an industry-leading measure.
Accuracy is as essential for quantum computing as it is in traditional systems Quantum computers experience errors in three ways: imperfect state preparation at the beginning of an algorithm; imperfect quantum logic gates while running an algorithm; or imperfect measurement in reading out results.
State detection errors grow with every qubit added, meaning
that, as systems scale, improved state detection fidelity becomes increasingly important for the computer to deliver accurate results to a user.
"We have already proven that trapped ions yield more algorithmic qubits than any other quantum computer architecture," said Professor Jungsang Kim, co-founder and chief technology officer of IonQ.
"Today's announcement demonstrates that our new barium qubits are already paving the way for increased fidelity, adding state detection error reduction as another area where IonQ is clearly leading the field."
IonQ announced last December that it planned to use barium ions as qubits to offer lower error rates, higher gate fidelity, and better state detection, which these results indicate it has achieved.
In February the company announced a public-private partnership with Pacific Northwest National Lab to provide a sustainable pipeline of barium qubits for IonQ's systems.
Read more about:
Enter Quantum Newsletter
To get the latest quantum computing news, advice and insight, sign up to our newsletter