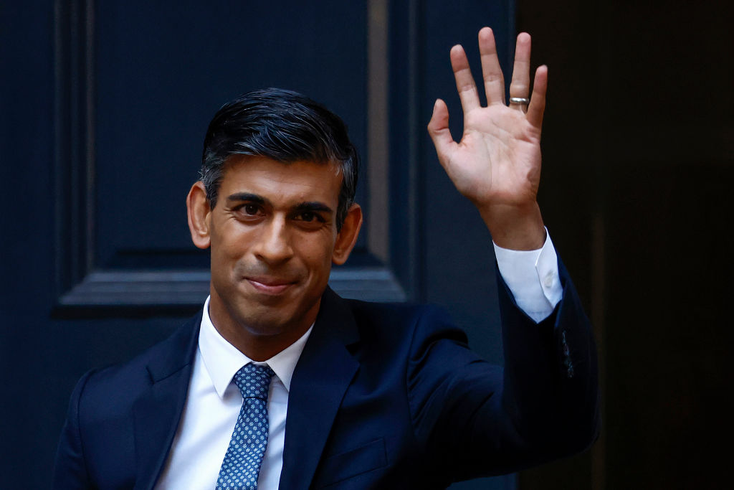 U.K. Prime Minister Rishi Sunak.
Getty
Rishi Sunak, the U.K.'s new prime minister, made several announcements about funding and support for high-tech research and industry in the U.K., including for quantum computing, in his past role as chancellor of the exchequer.
In his March 2021 spring statement and budget, Sunak stated that post-Covid economic recovery required the U.K. to be at the "forefront of the next scientific and technological revolutions."
The budget included a $425 million (£375 million) U.K.-wide "Future Fund: Breakthrough" designated to invest in innovative companies such as those in quantum computing, life sciences or clean energy. Sunak also delivered tax breaks for IP owners undertaking research and development in AI, quantum computing and robotics.
During London Tech Week in June, Sunak launched a new U.K. government digital strategy, which aimed to create jobs, strengthen skills and boost talent and infrastructure in the tech market.
The new strategy was an update of the government's 2017
plan and focused on ensuring that the U.K.'s public and private tech infrastructure was fit for purpose.
Sunak said the new measures to keep the U.K.'s tech sector "fit for the future" include an external review of the U.K.'s computer processing capabilities, as well as a new expert council to tackle the digital skills gap.
The strategy also included an external review by Google vice president of research Zoubin Ghahramani into the future of computing to ensure the U.K. has the capacity it needs to maximize the potential for AI, IoT and quantum computing.
In the same week, at
, then U.K. secretary of state for business, energy and industrial strategy Kwasi Kwarteng announced the government had allocated an R&D budget of $48 billion (£40 billion) over the next three years, intended to support the U.K's drive to become a science superpower. 
Kwarteng described quantum computing as a transformative power, saying: "A lot of the tech that we thought was futuristic and unattainable only a few years ago, can become a reality," and announced that the National Quantum Computing Centre (NQCC) had launched a program to help build quantum literacy and share knowledge.
It remains to be seen whether Sunak will continue to support U.K. high-tech industry as prime minister, but his track record demonstrates that he recognizes its importance to the economy and is likely to ensure continued investment during his tenure.
Current prime minister Liz Truss, who took office on Sept. 6 after Boris Johnson resigned on July 7, herself stood down on Oct. 20. She has now officially handed in her resignation to King Charles III, who today invited Sunak to form a government, at which point he became prime minister.
Sunak became MP for Richmond in Yorkshire in 2015 and served as chancellor of the exchequer, the government's chief financial minister, from 2020 to 2022, having previously served as chief secretary to the treasury from 2019 to 2020. 
Quantum Newsletter
To get the latest Quantum news, research, videos and content, sign up to our newsletter