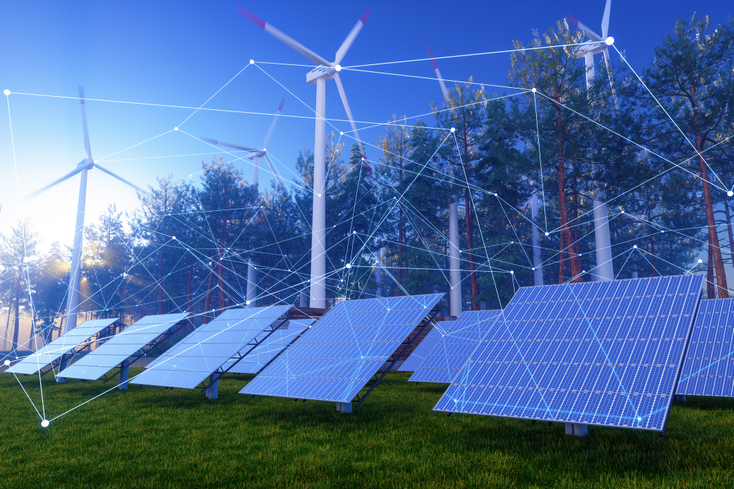 Sustainable energy is one of the supported use cases.
Getty
The U.S. National Science Foundation has awarded $38 million in grants for projects that aim to advance quantum information science and engineering (QISE).
The program – Expanding Capacity in Quantum Information Science and Engineering (ExpandQISE) –is funding 22 projects exploring physics, computer sciences, materials research, engineering and chemistry.
These include new initiatives researching topics as diverse as sustainable energy and improving cybersecurity, and ongoing QISE research, training, education and outreach efforts.
NSF developed the program to support the 2018 National Quantum Initiative Act, which aims to secure the U.S. position as a global leader in science and engineering. Its intention is to lower the barrier to accessing quantum research and broaden the diversity of participating institutions, including those that are new to quantum research and education.
"If we want America to be the first to explore and understand the quantum-scale frontiers of science, then we must
support the excellence that exists at institutions all over our country," said NSF assistant director for mathematical and physical Sciences Sean L. Jones.
"NSF's support for these new projects demonstrates our commitment to nurturing innovative ideas and people, wherever they are."
Among the 22 awardee institutions are six historically Black colleges and universities and three Hispanic-serving institutions. Five institutions fall into regions supported by the Established Program to Stimulate Competitive Research, which was created to fund national areas that have historically received less research and development funding.
"Agency-wide, NSF is laser-focused on making strategic investments that enhance access and preparation in quantum and the interest and participation among diverse groups in all settings, regions and jurisdictions across the country," said NSF assistant director for STEM Education James L. Moore.
"Through these investments in quantum education, the agency is creating opportunities everywhere."
The awards are divided into two tracks. Track 1 awards are for individual researchers collaborating with institutions with extensive QISE experience. Awardees will receive up to $800,000 over a period of three years.
Track 2 awards are for teams of up to five people paired with external research collaborators with deep QISE research experience. Awardees will be granted up to $5 million over a duration of five years. 
Two projects funded under the track one pathway specifically focus on quantum computing applications. These are "Quantum molecular dynamics on quantum computers" at Marquette University and "Collaborative optimization and management for iterative and parallel quantum computing" at Fordham University. 
Read more about:
Enter Quantum Newsletter
To get the latest quantum computing news, advice and insight, sign up to our newsletter