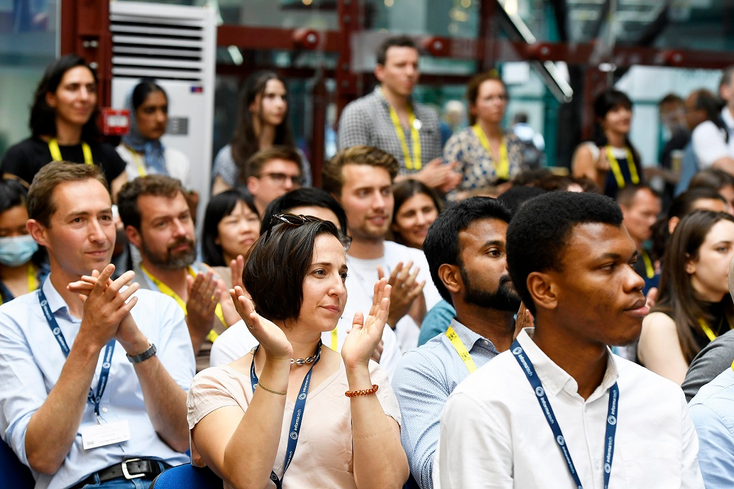 Hear the latest on enterprise quantum at Quantum Summit London
Informa
Quantum computing has made technological leaps and gained a foothold as a deep tech "one to watch" since Quantum Computing Summit London 2022.
The conference is aimed at informing enterprise decision-makers on what quantum computing can offer their sector and how to prepare to use it to maintain a competitive advantage.
Here are Enter Quantum's recommendations for sessions to look out for on the first day of the Quantum Summit London 2023, which takes place on June 14 and 15 at Tobacco Dock.
For tickets and more details, head to the summit 
.
The past 12 months have been eventful for the quantum ecosystem. This session leverages Omdia's global research to reflect on where the industry is now, what growth has occurred and the status of key stakeholders. It will then look at what the next 12 months might look like for quantum computing.
Speaker: Alexander Harrowell, Omdia principal analyst
Panel: Do We Yet Know the Questions We Should Be Asking?
Among the types of challenges that quantum computing can address are complex optimization, helping simulate material structure and behavior and powering quantum machine learning.
This panel addresses what kinds of questions organizations need to be asking to fully apply the power of quantum computing. Examples include what new insight to deliver using quantum and what business case can be made for an organization where quantum is needed to maintain a competitive edge in an industry.
Speakers: Philip Intallura, global head of quantum technologies at HSBC, Ilana Wisby, CEO of Oxford Quantum Circuits and Ellen Devereux, quantum computing consultant at Fujitsu.
As enterprises prepare for the arrival of commercial quantum computing, now is the time to address the ethical considerations that need to be baked into codes of conduct before beginning any work using quantum. Examples include:
Are we fully up-to-speed with all that we should be considering when dealing with quantum?

Do we know how our quantum computing may create ethical risks in the future?

Are they the same risks as other technologies like AI, including data harvesting, privacy and explainability, but exacerbated?

What approaches do we need to take to ensure this is tackled in the right way to avoid weaknesses?
Chair: Ryan Morrison, technology reporter at Tech Monitor
Speakers: Michael Dascal, quantum product management director at the Fidelity Center for Applied Technology, Natasha Oughton, National Quantum Computing Center engagement officer, Luke Vilain, data ethics specialist at UBS, and Marina Jirotka, professor of human-centered computing at the University of Oxford.
Read more about:
Enter Quantum Newsletter
To get the latest quantum computing news, advice and insight, sign up to our newsletter