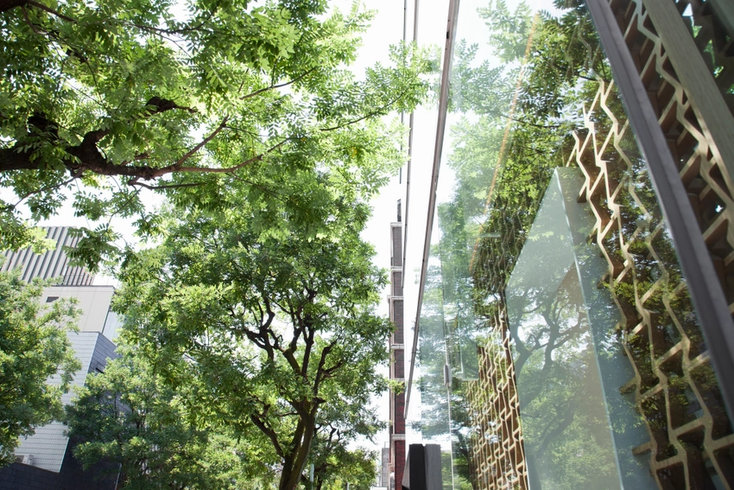 Just 24% of businesses say they have a well-defined sustainability strategy.
Getty
Despite a growing push for sustainability in operations, a significant proportion of businesses do not have a well-defined strategy to achieve it.
This is according to a new survey of 200 businesses globally conducted by Omdia and Enter Quantum.
Fewer than a quarter (24%) of businesses say they have a well-defined sustainability strategy. 
Additionally, for slightly more than a third (38%), sustainability strategy is a work in progress. This is consistent across regions.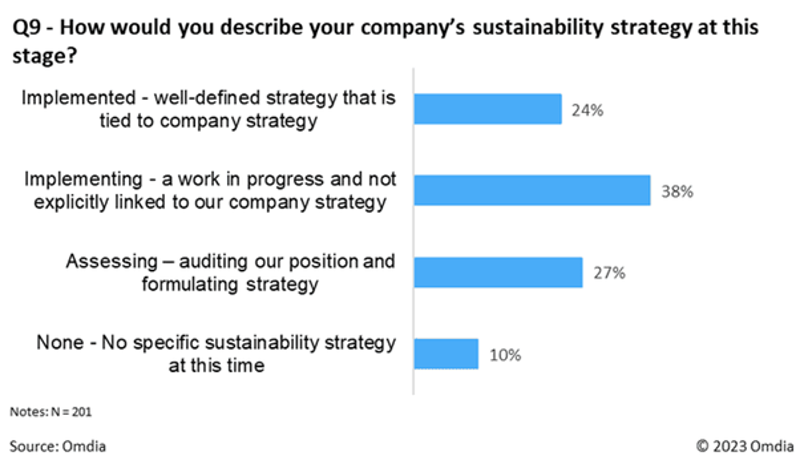 These findings come despite industries showing an increased desire to implement sustainable operations. For example, at the recent 
 in Orlando, sustainability was a major theme, which many major companies have acknowledged and pledged to commit to. 
According to Sarah Thuo, partner at IBM Consulting and Americas practice leader for Sustainability Business Transformation Services, sustainability has become a business imperative for companies.
The survey found technology sellers to be ahead of enterprises in
moving strategies from planning to actualization. More technology vendors are in the processing and implementation, while enterprises had a larger proportion in the assessment stage.
Businesses with more than 2,500 employees are further along in their strategies (60% implemented, 27% implementing). Meanwhile, 40% of businesses with fewer than 2,500 employees are implementing and 20% have a strategy in place. 
Smaller enterprises are most in need of guidance to move their sustainability strategy from processing to implementation. 
Some businesses already are establishing sustainable operations.
She said engine manufacturer Cummins is taking an admirable sustainability strategy called Planet 2050. Cummins aims to reduce greenhouse gas emissions from facilities and operations by 50%, eliminate single-use plastics and establish a circular life cycle for its products by 2030.
Next up: Sustainable frameworks being tracked by businesses
Read more about:
Enter Quantum Newsletter
To get the latest quantum computing news, advice and insight, sign up to our newsletter