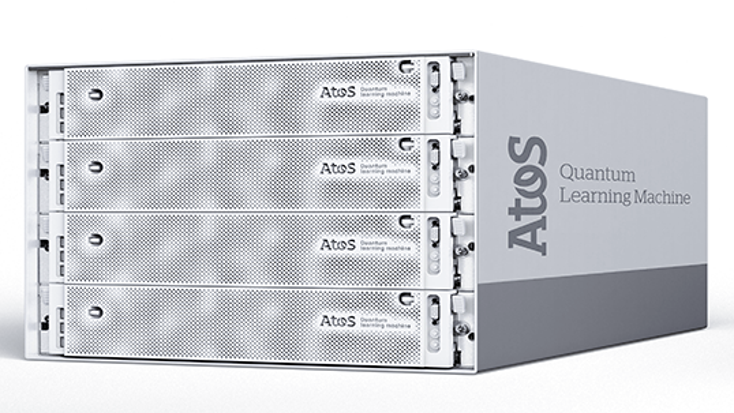 The Atos the Quantun Learning Machine simulates a quantum computer.
Atos
The U.K. government has bought a second quantum simulator to meet high demand at the Hartree Center, an AI, supercomputing and data science research facility in Cheshire, U.K.
The facility bought the Quantum Learning Machine (QLM) together with a three-year support and maintenance contract from French technology consultancy Atos for $471,350 (£385,230).
The QLM simulates a quantum computer and produces code that can operate quantum annealing or gate-based quantum computers.
Hartree, part of the UK Science and Technology Facilities Council, took delivery of its first QLM in 2019. According to the contract award notice, the second unit is needed to address resourcing issues as a large number of users requesting access.
According to Atos, the QLM is designed to be deployed on-site and used by researchers, engineers and students for quantum software development, training and experimentation.
It emulates the way a genuine quantum computer of up to 41 qubits would operate but in the footprint of a
business server rather than a large supercomputer.
The Hartree Centre aims to help U.K. businesses adopt supercomputing, data science and AI technologies for enhanced productivity, smarter innovation and economic growth. It is funded by the UK Government and has industry partnerships with IBM, Atos and the University of Liverpool.
Other high-performance computing technology at the site includes the four-petaflop Scafell Pike supercomputer and the Jade 2 academic supercomputer.
Read more about:
Quantum Newsletter
To get the latest Quantum news, research, videos and content, sign up to our newsletter