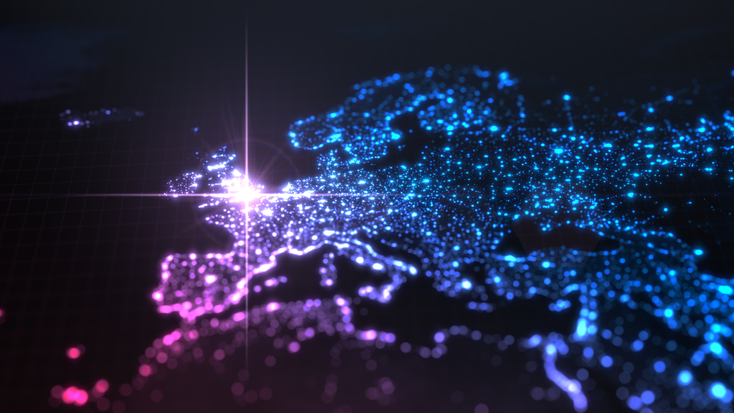 The U.K. has rejoined the EU Horizon research program.
Getty
The U.K. has rejoined the EU Horizon transnational research project to collaborate on investigations into emerging technologies.
The U.K. had left following its withdrawal from the EU – the bloc froze its participation as part of a tit-for-tat over Northern Ireland trading arrangements in 2020.
But Britain is now back – with British researchers now able to apply for grants from the $106 billion scheme.
"The UK Government and the European Commission look forward to enabling collaboration between their researchers in which the UK and the EU share a mutual interest, such as in new and emerging technologies," a
reads.
U.K. companies and research institutions can now work on quantum projects with EU partners as well as researchers from Norway, New Zealand and Israel.
However, under the terms of re-entry, British researchers can only take out as much as the country puts into the Horizon project itself.
Horizon Europe helps fund the European Commission's
Quantum Technologies Flagship
Quantum Technologies Flagship
.
In February,
Horizon Europe selected the EQUALITY consortium
, comprising Airbus, Capgemini, Da Vinci Labs, Fraunhofer ENAS, German Aerospace Center, INRIA, Leiden University and PASQAL, to develop innovative quantum computer algorithms that are aimed to solve strategic industrial problems.
The Sunak administration would contribute around $3.2 billion a year to Horizon and Copernicus, the EU's Earth observation program, from 2024. The U.K. would not have to pay for the three years it was frozen out.
The agreement now needs to be approved by the EU Council before being formally adopted. European Commission President Ursula von der Leyen said: "The EU and U.K. are key strategic partners and allies, and today's agreement proves that point. We will continue to be at the forefront of global science and research."
Enter Quantum Newsletter
To get the latest quantum computing news, advice and insight, sign up to our newsletter