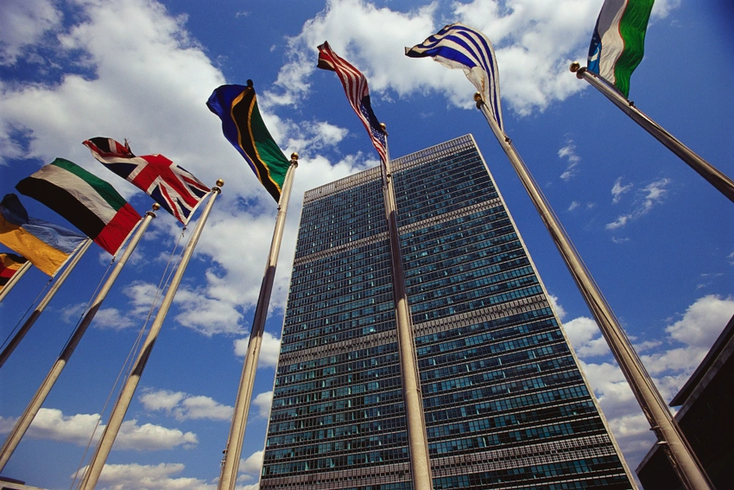 The U.N. Sustainable Development Goals (SDG) help businesses identify and target effective sustainable strategies.
Getty
While there are various metrics and frameworks for measuring and tracking sustainability, those adopted by the United Nations lead the group in terms of awareness, according to a new survey.
The U.N. Sustainable Development Goals (SDG) are the primary framework by which businesses globally identify and target effective sustainable strategies, based on a survey of 200 businesses globally conducted by Omdia and Enter Quantum.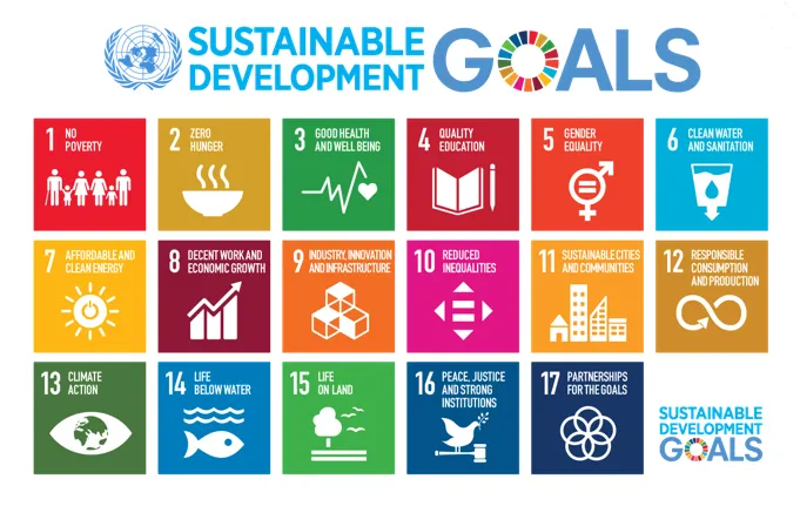 However, awareness does not necessarily translate to adoption.
While 71% of businesses are aware of the U.N. SDGs, 34% are using them while 37% are not, according to the survey.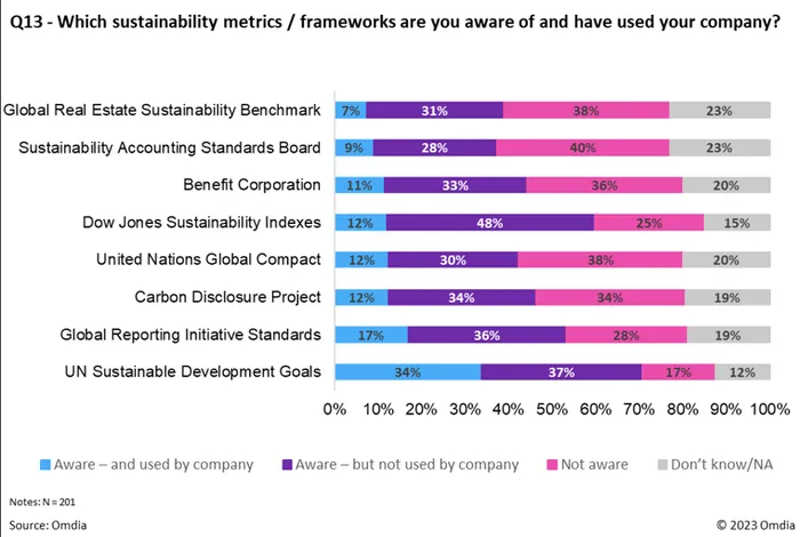 The SDGs were adopted in 2015 and include 17 mission statements based on the principle of "leaving no one behind." Many are concerned with humanitarian goals, such as no poverty, equal education and gender equality, though they also include affordable and clean energy, responsible consumption and production and the creation of sustainable cities.
Sustainability is becoming something of an imperative
for businesses, though it can be challenging to measure sustainable actions.
For example, at the recent 
 in Orlando, speakers said sustainability is now a strong narrative from companies, though there remains a need for them to tangibly prove their adherence to sustainable guidelines. 
"Companies have communicated sustainability goals," said Kendra DeKeyrel, ESG and asset management product leader at IBM. "They put it out there, they communicate, and they want to achieve a certain goal. But the hard part comes when you actually take the steps to operationalize your business to meet those sustainability goals."
Awareness and adoption of the U.N. SDGs were consistent across company sizes in the survey.
Other frameworks businesses are aware of include the Global Reporting Initiative Standards, Carbon Disclosure Project and the Dow Jones Sustainability Index.
Sustainability is becoming an important topic at industry events, such as IBM Think and a recent PTC event.
At the PTC 
, the company announced it has expanded its collaboration with Ansys and aPriori to support the environmental sustainability goals of manufacturers.
PTC also signed the Science Based Targets initiative commitment letter, pledging both near-term emissions reductions and long-term net-zero targets.
Next: The biggest challenges to sustainability initiatives
Read more about:
Enter Quantum Newsletter
To get the latest quantum computing news, advice and insight, sign up to our newsletter