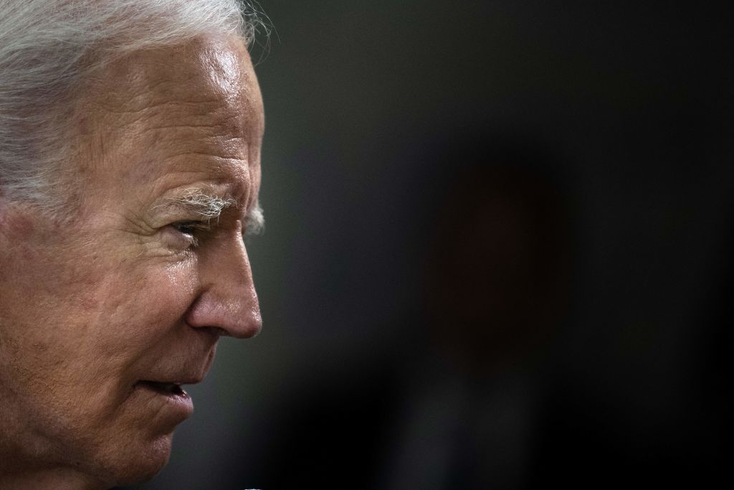 The Biden administration considering extending tech export controls to China.
Biden
The Biden administration is weighing whether to limit China's access to emerging powerful computing technologies through new export controls, according to Bloomberg. The export controls would focus primarily on quantum computing and artificial intelligence (AI) software.
The potential plans follow recently announced restrictions by the Biden administration to limit China's ability to deploy advanced semiconductors in weapons and surveillance systems. 
The earlier restrictions prevent China from acquiring chip technologies that can perform quantum computing from U.S. suppliers. They also limit the ability of U.S. citizens and residents to participate and invest in Chinese technology firms.
The proposed export restrictions on quantum-related technologies would impact China's ability to develop the software needed to advance other technologies.
National Security Concern
The U.S. is ramping up actions that hinder China's ability to develop advanced technologies that threaten its predominance in
these fields. In addition, it is creating an outbound investment review mechanism to analyze capital flows toward select Chinese technologies.    
U.S. National Security Advisor Jake Sullivan noted in a speech last month that "computing-related technologies, including microelectronics, quantum information systems and artificial intelligence…are set to play an outsized importance over the coming decade." Consequently, the U.S. should deploy export controls to "maintain as large of a lead as possible" over its adversaries.
"Advancements in computing hardware, algorithmic design, and large-scale datasets are leading to discoveries in virtually every scientific field. They are new sources of economic growth. They are also driving advanced military modernization efforts." said Sullivan.
The Department of Commerce has not yet officially commented on the discussions. However, the administration listed quantum computing and AI as critical and emerging technologies that could inform new export controls earlier this year.
Critics assert that further restrictions on advanced technologies risk provoking China and forcing other countries to select sides between the world's two top economies.
Maksym Sich, CEO and co-founder at quantum photonics startup Aegiq, called the proposal: "an anticipated move in line with increased investment by the U.S. Government in quantum technology in the last year."
"With the substantial investment around the world into the quantum sector we are seeing more of an arms race between major powers since it's now widely recognized the transformative role these technologies will have on our societies," Sich said.
"Hence, the double use and defense importance. For example, access to quantum-enabled cybersecurity solutions, which includes quantum communications, post-quantum cryptography and applications of quantum computing, will be vital for survival in the coming decade."
Roger A Grimes, data-drive defense evangelist at KnowBe4 for you, said: "The potential AI and quantum technology embargo would simply be a continuation of long-standing, decades-long, U.S. policy to protect sensitive technology, and the tech is far greater than the sum of things, like cryptography, that the U.S. has blocked in the past. The stakes are potentially greater than any other previous technologies that were regulated. AI can be used to improve any other technology, improve any other defense, and improve any real-world attack.
"Quantum technologies have the capability to break most of today's encryption. I strongly doubt our major adversaries in these spaces are going to readily share their technologies with us. I'm usually against these sorts of technology blockades because they often don't work. In these instances, I think there is a real reason to be concerned about the potential national security impacts. If you're going to block any technology from getting to your adversaries, I would put these technologies on that list."
Enter Quantum Newsletter
To get the latest quantum computing news, advice and insight, sign up to our newsletter