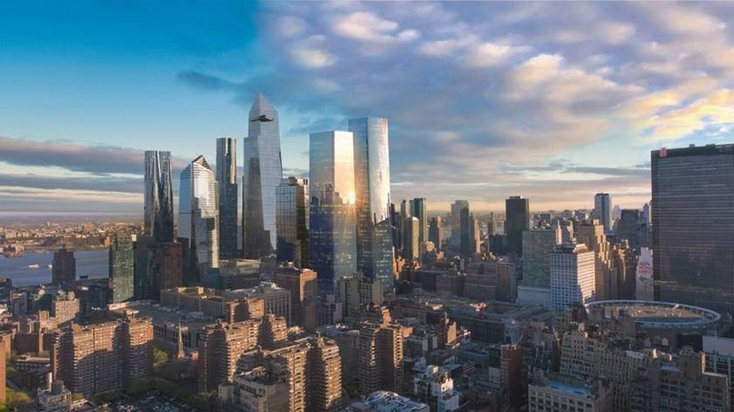 EY and Deloitte have forges strategic alliances with Google's quantum spinout Sandbox AQ
EY
Sandbox AQ, Google's AI and quantum computing spinout, has made a strong statement about its route to market via professional services companies by announcing strategic alliances with EY and Deloitte.
EY plans to boost its systems integration and implementation customer offer with practical AI and quantum technology solutions from Sandbox AI. This aims to enable organizations to tackle address more computationally challenging business problems than classical computers alone can.
"Today's largest multinationals are looking for innovation breakthroughs while simultaneously combatting security threats," said Sandbox AQ CEO Jack Hidary.
"Our strategic alliance with EY will bring advanced technology, deep quantum expertise and value-added solutions to its global customer base, helping solve computationally-intensive problems while mitigating critical threats."
EY Americas cybersecurity leader Dave Burg said: "One of the significant business implications of quantum computing is the challenge that
today's encryption technologies face. Businesses and consumers use encryption to protect information and business processes in many ways, all of which will need to be upgraded to be effective.
"This is an important and urgent business issue that must be addressed to make a better and more secure working world in a time of unprecedented cyber risk."
Quantum opportunities and threats
Deloitte aims to use Sandbox AQ's quantum-readiness solutions to help organizations prepare for the opportunities and security threats posed by emerging quantum technologies.
"Leveraging Sandbox AQ's advanced technology, deep quantum knowledge and solutions together with Deloitte's seasoned cybersecurity and quantum advisory professionals and complementary technology-enabled solutions will help organizations mitigate risk and protect operations during the quantum transformation," said Hidary. 
Deloitte U.S. cyber and strategic risk leader and principal Deborah Golden added: "As our clients explore nascent quantum technology and its potentially transformational impacts, we're very focused on cyber considerations.
"We're scaling Deloitte's quantum security ecosystem with technologies, academic institutions, and industry to help organizations preempt threats, transform securely and work toward a competitive market advantage that could result from early adoption."
Sandbox AQ plans to initially focus on upgrading the cybersecurity infrastructure of its joint customers with EY and Deloitte to make it more resistant to quantum code-cracking algorithms. Future use cases include using quantum to power AI financial services, biopharma, and chemistry modeling and simulation. 
Separately, the U.S. Central Intelligence Agency's venture capital arm, In-Q-Tel, has invested in Sandbox AQ. It was joined in the company's first fundraising round by Paladin Capital Group.
In-Q-Tel aims to develop encryption software that is resistant to decryption by emerging quantum computing technology, as well as developing quantum sensors and related technology.
Last week, EY was named as the first customer of a
by BT and Toshiba.
Enter Quantum Newsletter
To get the latest quantum computing news, advice and insight, sign up to our newsletter